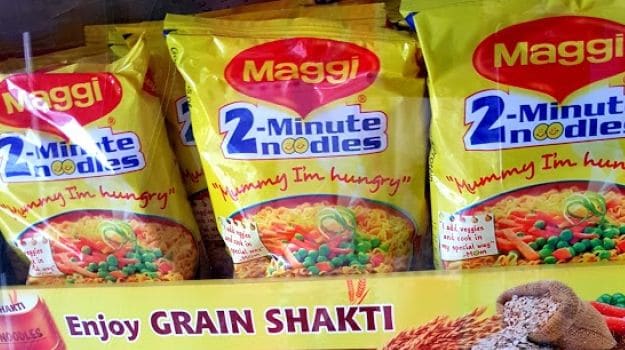 Mumbai:
Nestle India Ltd reported fourth-quarter net profit below analysts' estimates as it struggles to regain market share of its once-popular Maggi noodles that were temporarily banned last year over safety concerns.
The India unit of Nestle SA, the world's largest packaged food company, reported a net profit of Rs 259 crore for the January-March quarter, while analysts polled by Thomson Reuters had expected Rs 287 crore on average.
The net profit was well below Rs 320 crore which Nestle India posted a year earlier, before Indian regulators found some samples of its Maggi noodles contained unsafe levels of lead.
Nestle India had to pull the noodles off the shelves for nearly six months, and restarted sales only in November, after tests carried out at government-accredited laboratories showed the noodles were safe for consumption.
© Thomson Reuters 2016