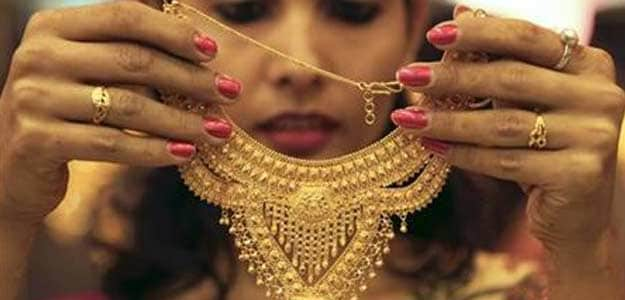 Mumbai: Even as finer details of the gold monetisation scheme are awaited, Kerala-based Muthoot Pappachen Group, which is primarily into gold loans, has set up a separate arm to recycle the precious metal as it seeks to take early mover advantage.
The group has launched Muthoot Gold Point to recycle gold jewellery into bars at a nominal cost. It has already been running a pilot centre in Coimbatore for the past three months and just started another one in Chennai, Muthoot Fincorp director Thomas George Muthoot told PTI.
"Our idea is to launch 20 such centres by March 2017 and recycle 2 tonnes of gold jewellery into bars. We will be opening one centre each month.
The next Muthoot Gold Point will come up in Delhi next month, followed by Mumbai and Bengaluru, Telengana, Andhra, Gujarat, and Tamil Nadu," said Keyur Shah, CEO of Muthoot Exim Precious Metals, an arm of Muthoot Fincorp, which runs these recycling centres.
Muthoot also said he will be approaching the government seeking permission for private players to do hallmarking and recycling as the 350 BIS-authorised hallmarking centres cannot take the load if the scheme becomes a success.
He also claimed his company was the first to launch gold recycling centres, even before the government's gold monetising scheme earlier this month.
Aiming to monetise a portion of the idling 20,000 tonnes of gold jewellery, the government has launched a monetisation scheme offering tax-free treatment to any such bullion deposits provided they are hallmarked and anyone can open a gold savings account in a bank for a minimum period of one year and earn tax-free interest in either cash or gold units.
Though the plan is ambitious, industry isn't enthused as the draft gold monetisation scheme lacks finer details.
For instance Shah of Muthoot said with just 350 BIS-authorised hallmarking centres, scheme will not be able to achieve the desired objectives as most of the 20,000 tonnes of jewelry is not hallmarked now, therefore lacking in purity.
Second is the lack of incentives for banks, he said, adding unless banks are incentivized this cannot be rocking.
Also, the government has to fix the encashing price as there is no India gold rate.
Chirag Mehta, a fund manager at Quantum AMC, said that there were several gold monetisation schemes in the past but none were successful due to low interest rates and the mandated higher quantity of 500 gm.
Another negative, he said, is the liberty given to banks to set the interest rate as they can now lease gold for as low as 1 per cent or even less as the lease rates are linked to prevailing global gold prices, Mehta said, adding if banks can get gold to lease at such lower rates there's little incentive for them to offer higher rates.
Another negative is letting banks sell the gold, which can bring in a factor of price risk, he added.
When asked about the commercials of the current recycling by his company, Shah of Muthoot said they charge Rs 80-100 per jewelry piece, which he claimed is much lower than the present 2-5 per cent haircut that a customer has to take if his metal is not hallmarked.
So far the Coimbatore centre has recycled 20 kg of gold jewellery, he added.