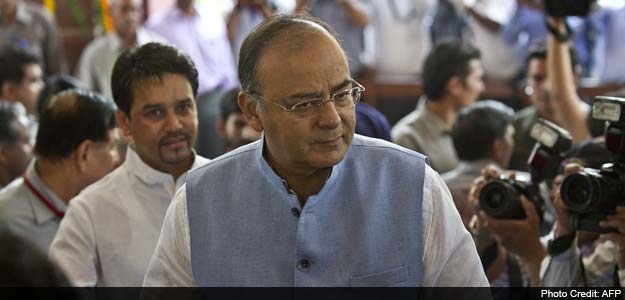 In a move to signal the new government stands for investor-friendly reforms, Finance Minister Arun Jaitley is likely to announce on Thursday in his maiden budget the scrapping of a recent legislation that allowed India to tax deals that have already been concluded.
The amendment to tax laws was introduced by Dr Manmohan Singh's government after the Supreme Court ruled in favour of British mobile operator Vodafone which challenged a $2.2 billion tax bill for its 2007 acquisition of Indian mobile assets from Hutchison Whampoa. The purchase made Vodafone India's largest overseas corporate investor.

In 2012, the Supreme Court ruled that Vodafone was not liable for payment of any tax on the acquisition. The government later that year changed the rules to enable it to tax deals that had already been concluded.
Vodafone has sought international arbitration after its talks with the Indian government failed to find a solution last year.
International investors who fled over reform policy inaction by Dr Singh's coalition government and huge corruption scandals have been flooding back on hopes of change since the BJP's stunning victory in May's national election.
Indian authorities had argued that the transaction between Vodafone and Hutchinson was liable to be taxed in India, a claim rejected by Vodafone, which said that, even if tax was due, it should be paid for by the seller rather than the buyer.
The $2.2 billion standoff has played out in courts across the country ever since and has been held up by the business community as a symbol of the perils foreign businesses face from operating in India.