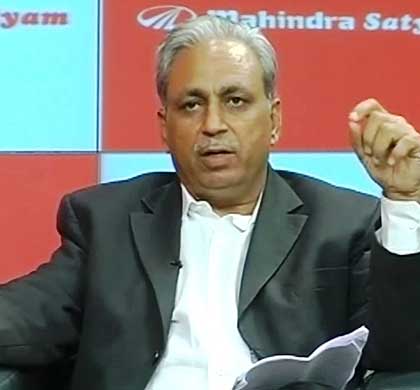 Highlights
Markets should break out on the upside after consolidating for the past three weeks. Global sentiment and positive FII flows to drive up stocks in the week ahead. Markets are exhibiting strong resilience in the face of strong headwinds.
Mumbai:
Mauritius-based entities seem to have gone on a selling spree in the Indian stock market and have off-loaded shares worth about Rs 3,000 crore in about 24 companies since the beginning of this fiscal.
The companies whose shares have been sold by various Mauritius-based entities, many of which are units of large global investors, include companies like Yes Bank, Axis Bank, Bajaj Hindusthan and state-run MTNL.
These shares have been mostly sold through large open market transactions in the past four months.
As per the data available with the stock exchanges, various Mauritius-based entities have sold shares worth close to Rs 3,000 crore, while the total stock purchase made by them since April 1, 2012 amounts to just about Rs 600 crore -- translating into a net outflow of over Rs 2,200 crore.
This large-scale selling has come at a time when many Mauritius-based entities have come under the regulatory scanner for possible routing of illicit wealth of Indians and NRIs back into the country.
Market regulator SEBI has come across numerous Mauritius- based funds during its stock-specific probes in cases of market manipulation, as also irregularities related to IPOs, GDRs, takeovers and insider trading, sources have said.
There are fears that many of the Mauritius funds could be related to each other, as SEBI has found some common threads between different entities based out of the island nation.
Mauritius-based entities form a major chunk of foreign investors in the Indian market, but most of them have either stopped infusing fresh money or have been selling their investments in recent months amid fresh taxation proposals.
This has further raised the hackles of the regulatory agencies, as the proposed changes in the tax regime are supposed to check flow of black money, among others.
The market experts are, however, of the view that the recent sell-off by Mauritius based entities could be just a normal churn in their portfolios.
Destimoney Securities' Sudip Bandhopadhyay said that "most of the India-registered FIIs are based in Mauritius and they prefer buying or selling through open market transactions mainly on account of price fluctuation."
CNI Research Head Kishor Ostwal said: "It seems that one of the big clients has offloaded its holdings in the open market, while another one has bought it. It may also be that the client has changed its fund house."