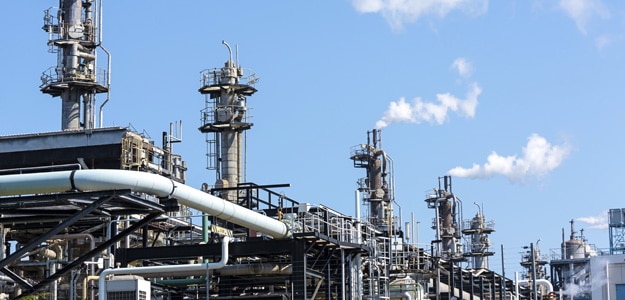 Beijing/Tokyo:
Factory activity in Asia failed to speed up in May as the region's export-driven businesses struggled for new orders in a slow global economy, surveys released on Wednesday showed.
Output in China, the world's second largest economy, barely improved from a month earlier, while Japan, the third largest, contracted as production was still recovering from earthquakes that struck in April.
"The picture is pretty muted in Asia, both in terms of exports and factory activity," said Su Sian Lim, Southeast Asia economist at HSBC in Singapore.
Though it was the third straight month of improvement, China's official Purchasing Managers' Index (PMI) was only fractionally above positive at 50.1 in May. The survey also revealed new orders slowed and export orders stalled.
The private Caixin/Markit Manufacturing Purchasing Managers' index, focusing on smaller companies, made even sorrier reading for global firms reliant on China's giant market for everything from consumer items, to cars and commodities. It showed conditions deteriorated for a 15th straight month.
China posted economic growth of 6.7 percent in the first quarter - its slowest since 2009, and there are nagging doubts about the authorities' ability to engineer a turnaround without fuelling debt.
Whereas speculation has hardened in recent weeks that the Federal Reserve will raise interest rates at a policy meeting on June 14-15, some Fed policymakers have said they remain concerned about uncertainties in China and a possible British exit from the European Union in a vote later this month.
"Globally growth is still slow, so while the Fed is keeping an eye on inflation in the U.S. we don't believe policy makers will hike rates in June," Lim said.
An article in the People's Daily last month sparked speculation that Beijing is shifting to a more cautious policy stance.
"Today's PMI figure rules out the possibility of imminent broad-based monetary policy easing" in China, ANZ economists said in a note to clients.
In Japan, factories grappling to recover from the earthquakes in the southern manufacturing hub of Kumamoto were also knocked by a sharp contraction in external demand.
That showed up in the Markit/Nikkei Japan PMI, which fell to 47.7 in May on a seasonally adjusted basis - the fastest contraction in three years - from 48.2 in April.
The yen's recovery to an 18-month high against the dollar last month has also clouded the outlook for Japan's exporters.
And the fragility of domestic demand is expected to force Prime Minister Shinzo Abe to announce later on Wednesday a delay a planned sales tax increase.
EARNINGS PRESSURED
Elsewhere in Asia, conditions were patchy at best.
Even in India, the world's fastest growing big economy, manufacturing activity increased at a tepid pace as output growth softened for the second month in a row.
South Korea's manufacturing activity improved slightly last month, with the Nikkei/Markit PMI at 50.1 from 50.0 in April, with new export orders up a little. More alarmingly, separate data showed South Korea's exports unexpectedly fell 6.0 percent last month with shipments to China, its biggest customer, contracting 9.1 percent on-year.
In Taiwan manufacturing activity deteriorated for the second month in a row with new orders falling at their fastest pace in three months.
Analysts say weak global demand will continue to pressure corporate earnings and overall economic activity in the region.
"Earnings growth has peaked out, because (Japanese) companies are no longer benefiting from a weak yen. If profits continue to fall, companies could put the brakes on capex," Hiroaki Muto, economist at Tokai Tokyo Research Center, said.
Australia, at least, was faring better, with data released earlier in the day showing the economy accelerating at its fastest annual pace in three years in the first quarter.
"Looking ahead, while we expect a modest improvement in global demand to support Asian manufacturing in the coming quarters, the pace of recovery is likely to be gradual," said Krystal Tan, Asia economists at Capital Economics.
© Thomson Reuters 2016
(This story has not been edited by NDTV staff and is auto-generated from a syndicated feed.)