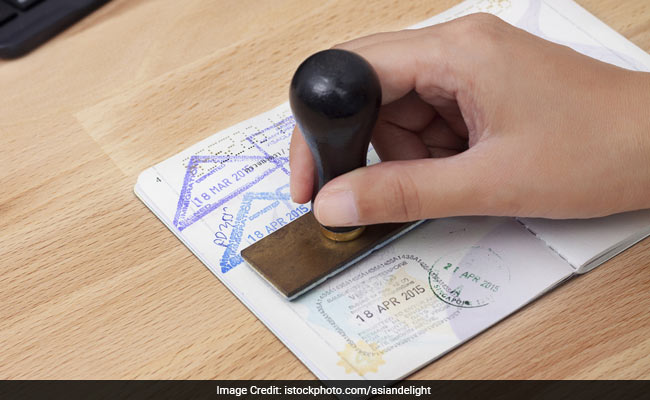 Repeal of H-4 visa, which allows spouses of H-1B visa holders to work in the US, is in the final stage of clearance, the Donald Trump administration has said. With that, the US government is set to render thousands of H-4 visa holders jobless. Once cleared, the move is likely to affect some 70,000 highly-skilled professionals from India. H-4 visas are issued to spouses of those holding H-1B visas, largely popular among IT professionals from India. Despite widespread requests by lawmakers and representative of the American IT industry, the Trump administration is planning to end the Obama-era rule that allows spouses of H-1B visa holders to work legally in the US.
Here are 10 things to know about the proposed withdrawal of H-4 visa:
The proposed rule to revoke H-4 visas is currently in final clearance, the Department of Homeland Security (DHS) told a federal court in a status update, according to a report by news agency Press Trust of India.

The Trump administration on Thursday told the court that once the proposal is cleared through the DHS, it will be sent to the Office of Management and Budget for review under Executive Order for regulatory and planning review.

As previously represented to the Court, the DHS intends to proceed with publication of this new rule concerning the H-4 visa rule, the DHS said in its court filing.

The final notification to cancel the work authorisation under H-4 visas is likely to be issued in June.

The US administration had earlier tightened norms relating to H-1B visa eligibility.

The previous administration led by Barack Obama had, in 2015, started giving work permits to certain categories of H-4 visa holders, who were mostly spouses of H-1B visa holders.

The number of Indians who managed to procure the new H-1B visas has fallen in 2017 vis-a-vis the number a year ago.

H-1B visas approved for the new employment declined by 4.1 per cent while the total number of approved H-1B visas for Indian applicants rose by 12.5 per cent in fiscal 2017, according to a report by the USCIS, the American immigration agency.

Indian IT companies TCS, Infosys, Wipro and Tech Mahindra bagged 6,973 H-1B visa approvals in financial year 2017, a mere 39 per cent among the top 10 employers in terms of H-1B visa approvals, according to an analysis of H-1B visa approvals by Washington-based non-profit think-tank NFAP.

Also, 8,468 new H-1B visas for Indian-based companies in the financial year 2017 equaled only 0.006 per cent of the 160 million in the US labour force, the NFAP report showed.