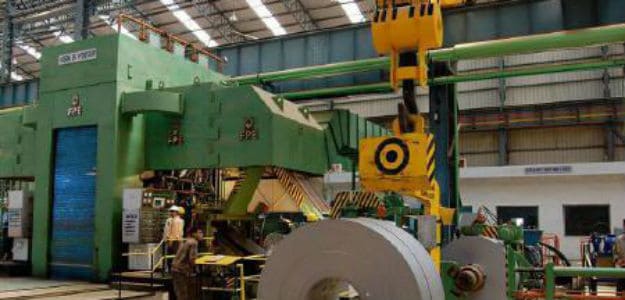 New Delhi
: Engineering major Larsen & Toubro (L&T) and its partner STEC of China have bagged an order worth Rs 5,273 crore from Mumbai Metro Rail Corporation (MMRC).
"MMRC has announced the commencement of the Mumbai Metro Line 3 project to be executed by Heavy Civil Infrastructure Business of L&T Construction, along with its partner, STEC of China, for a value worth Rs 5,273 crore," L&T said in a filing to the BSE.
The scope of the project includes design and construction of underground stations and associated tunnels for Package 1 and Package 7 in Line 3 of the Mumbai metro project.
The project is scheduled to be completed in 48 months.
"This is a significant win in the heavy civil infrastructure space and we hope this is a sign for many such projects involving vital infrastructure that are in the offing," L&T deputy managing director and president S N Subrahmanyan said.
MMRC, which is implementing the project, received bids from companies including L&T, Alstom, Cobra, Tata Projects, Isolux, Bright Power KEI, Siemens, Leena Powertech Engg, Kanohar Electricals and CHUNG-HSIM Electric & Machinery Mfg Corp.
The project includes underground stations at Cuffe Parade, Vidhan Bhavan, Church Gate, Hutatma Chowk with associated tunnels from Cuffe Parade to CST for Package 1 and underground stations at Marol Naka, MIDC and SEEPZ with associated tunnels from International Airport to SEEPZ for Package 7.
Shares in Larsen & Toubro, on Tuesday, ended 0.60 per cent higher at Rs 1574.65 apiece on the BSE, whose benchmark Sensex index finished down 0.41 per cent.