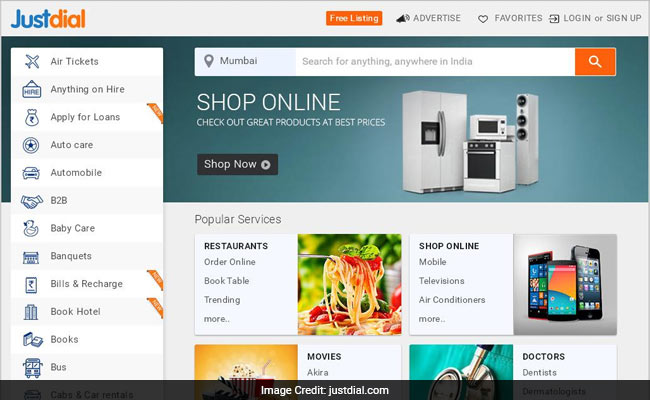 Shares of Just Dial surged as much as 16 per cent on Thursday after the local search service provider informed the stock exchanges that it will consider demerger of its unlisted subsidiary Just Dial Global on January 17, 2016.

"Meeting of equity shareholders of Just Dial Limited shall be held on Tuesday, January 17, 2017 to consider and approve the Scheme of Arrangement between Just Dial Limited and Just Dial Global Private Limited and their respective Shareholders and Creditors," Just Dial said in a release to Bombay Stock Exchange (BSE).

Just Dial surged to an intraday high of Rs 398.60 amid huge volumes. On the BSE, 14.18 lakh shares of Just Dial changed hands compared to its two-week average volume of 1.22 lakh shares.

Just Dial Global is a private limited company, established in 2010 to work as a call centre and advertiser for domestic as well as international markets. It has an issued share capital of Rs 1.13 crore.

Analysts believe the demerger proposal, if goes through, will unlock value for shareholders.


Just Dial shares have seen huge underperformance in last one year. They have fallen 54 per cent in last one year compared to nearly 6 per cent gain in the broader Sensex.
In the September quarter of current fiscal year, Just Dial had reported a net profit of Rs 30 crore compared to a net profit of Rs 40 crore year ago.
Just Dial shares ended 14.8 per cent higher at Rs 394.