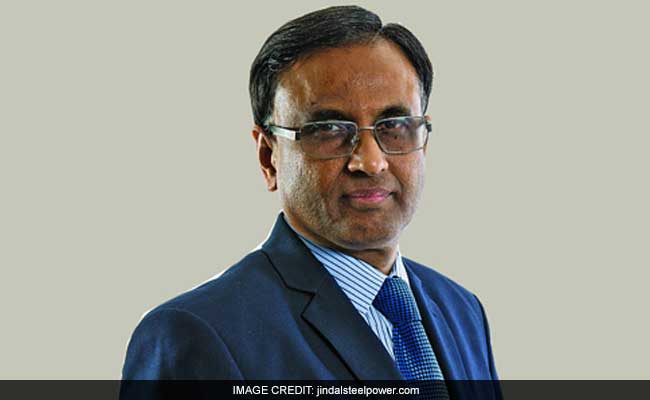 New Delhi
: Jindal Steel and Power Ltd (JSPL) said its chief financial officer (CFO) K Rajagopal has resigned with effect from Monday.
He has been replaced by Rajesh Bhatia, who will take over as the CFO from Tuesday, the Naveen Jindal-led company said in a regulatory filing.
"K Rajagopal, has resigned from the position of CFO and he will relinquish his office from the close of business hours on November 21, 2016," it added.
Further, Mr Bhatia has been appointed to the position of CFO of the company with effect from November 22, 2016 to fill the vacancy caused by resignation of Mr Rajagopal, it said.
Mr Bhatia, who joined JSPL in 2008, has worked in various senior positions in finance and operations in the firm.
Mr Bhatia takes over the CFOs mantle at a time when the steel-to-power group has been battling interest payment defaults amid a subdued market sentiment.
Earlier this month, JSPL said it has failed to pay a Rs 15.43 crore interest on non-convertible debentures (NCDs), which was due on October 31.
Last month, the firm had announced that it has defaulted on payment of interest on NCDs, due on September 30, 2016 on account of cash flow mismatches.
In the past few months, the company has divested some of its assets to pare debt. JSPL has a net debt of around Rs 46,000 crore.
In October itself, the company said it will sell its 24 MW wind power plant in Satara, Maharashtra to a subsidiary of India infrastructure Fund II for an undisclosed amount.
Similarly, in May this year, the firm inked an agreement with JSW Energy, a firm led by Naveen's brother Sajjan Jindal, to sell its 1,000 MW power plant at Raigarh, Chhattisgarh.
According to the deal, JSW will pay at least Rs 4,000 crore, excluding net current assets, and an additional Rs 2,500 crore if JSPLs power plant secures a long-term power purchase agreement.
Likewise, in March, JSPL announced that its subsidiary Jindal Power has entered into a definitive agreement to divest a 4.12 per cent stake in Indian Energy Exchange for an undisclosed sum by month-end.