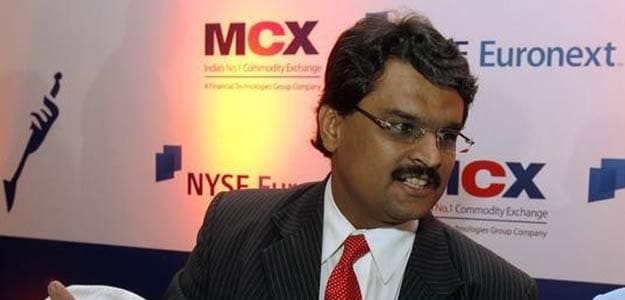 The Enforcement Directorate on Tuesday arrested Financial Technologies India Ltd (FTIL) founder Jignesh Shah in connection with its probe into the Rs 5,600-crore National Spot Exchange Limited (NSEL) money laundering scam.
Officials said Mr Shah was arrested under the provisions of the Prevention of Money Laundering Act (PMLA) as "he was not cooperating in the investigation".
They said Mr Shah was questioned by the investigating officer of the case on Tuesday after which he was placed under arrest.
"Shah will be produced in a special anti-money laundering court on Wednesday," an Enforcement Directorate official said.
Mr Shah was also named in the first charge sheet filed by the Enforcement Directorate in this case last year.
Reacting to the development, Financial Technologies said in a statement, "We fail to understand why such a coercive step was taken against by the Enforcement Directorate when Shah has been fully cooperating with the investigation."
Shares of Financial Technologies
slumped today after the arrest of Mr Shah. NSEL is a subsidiary of Financial Technologies.
Officials had said the central probe agency, at a recent review meeting, had informed the Finance Ministry that it was preparing to initiate fresh action for attachment of assets against the accused and would also question a number of them based on inputs gathered by its investigators till now.
The agency had filed a 20,000-page charge sheet against NSEL and 67 others in a Mumbai court in March last year, explaining NSEL funds were laundered and "illegally ploughed into purchase of private properties".
The charge sheet detailed money trail amounting to Rs 3,721.22 crore.
Enforcement Directorate had registered a criminal case under the Prevention of Money Laundering Act in 2013 to probe the case, along with the Economic Offences Wing of Mumbai police.
After a high-level meeting, chaired by Economic Affairs Secretary Shaktikanta Das, last month, the Centre also directed the Maharashtra government to expedite the resolution of the case by quickly auctioning assets worth Rs 6,116 crore attached so far and refund investors at the earliest.
NSEL's payment troubles started after it was ordered by regulator Forward Markets Commission in July 2013 to suspend spot trade in most of its contracts due to suspected trading violations.
The exchange could not settle the outstanding trades, sparking investigations by the police and regulators to find out whether the exchange had defrauded traders by not enforcing rules requiring sufficient collateral to be set aside.
Financial Technologies India blamed NSEL executives and the trading parties for the default. There were 24 members who defaulted payment to about 13,000 investors.