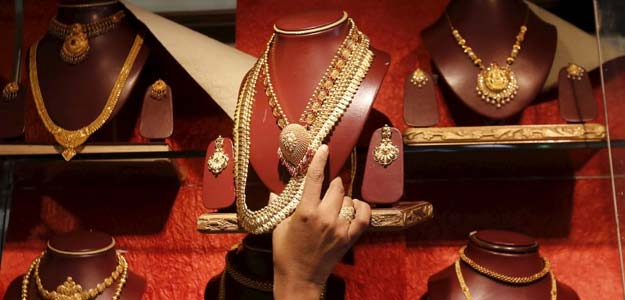 There's good news for those getting married or those who were waiting to buy jewellery but could not in the last 43 days, as jewellery shops in India have reopened after remaining shut for 6 weeks.
"Strike has been called off temporarily because of Akshay Tritiya," Rajesh Mehta, chairman, Rajesh Exports, told NDTV in an interaction on Wednesday.
(
Also read
:
Jewellery stocks shine bright as strike ends
)
Indian jewellers have been on an indefinite strike since the beginning of March 2016 protesting against the Budget proposal to levy 1 per cent excise duty on non-silver jewellery.
The titans of the industry say that the problems are genuine and a better approach from the government is required for implementation of such a proposal.
"Large corporations like Titan can deal with the documentation but small corporations should be given some time, on the ground the implementation has to be done in a sensitive and a friendly manner," says Bhasker Bhat, MD at Titan.
Some jewellers had already called off the strike on March 19 after a meeting that took place between trade bodies and Power and Coal Minister Piyush Goyal who represented the government. BJP Chief Amit Shah was also present in the meeting. The government assured the sector that the requirements of the industry will be looked at and a high level committee will be set up, to be chaired by former Chief Economic Advisor Dr Ashok Lahiri. The committee will have 7 members out of which 3 would be from the industry.
The industry got assurance of a resolution and an agreement that no excise officers will come into the offices of the manufacturer or the retailer.
"Another agreement took place on 19th march that no excise officers will come into the offices of the manufacturer or the retailer, VAT records or the BIS hallmarking records would be accepted as sales and no separate declaration would be made for the excise purpose," Sanjeev Agarwal, CEO, Gitanjali Exports Corporation, told NDTV.
The industry has decided to continue with the dialogue and will then decide the next plan of action.
The strike has been called off, but not their demands.
90 per cent of gems and jewellery manufacturing in India is done by the MSME (Micro, Small and Medium Enterprises) sector and the strike had a significant impact on the domestic sales. The annual domestic sales stand at around Rs 2,70,000 crore and the impact as assessed by Sanjiv Agarwal of Gitanjali Gems would be around Rs 50,000-60,000 crore for the entire sector. For Gitanjali Gems, the impact was around 15-20 per cent of the domestic monthly sales. Meanwhile, Titan lost around 7-8 per cent of sales due to the closure.