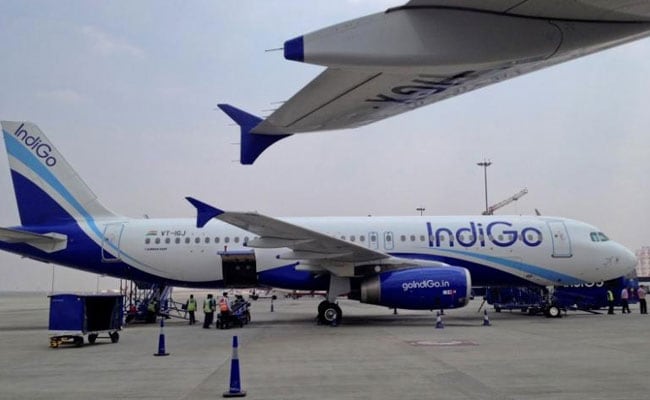 IndiGo will lay off 10 per cent of its staff as the coronavirus pandemic has forced it to re-evaluate its "best-laid plans", the airline's CEO Ronojoy Dutta, said on Monday. IndiGo had "understood the gravity of the situation right at the start of this crisis", he said, as the the country's largest carrier grapples with declining revenues due to the fallout from the COVID-19 pandemic. The layoffs at IndiGo come amid months of restrictions imposed by the government to curb the coronavirus outbreak, which has affected the civil aviation industry, hurt crude oil prices and forced businesses across industries to trim operations. Gurugram-based IndiGo - owned and operated by InterGlobe Aviation - had 23,531 employees on its payroll at the end of March 2019.
Here are 10 things to know about this big story:
"From where things stand currently, it is impossible for our company to fly through this economic storm without making some sacrifices," said IndiGo CEO Mr Dutta. "The current pandemic has impacted many industries around the world, amongst which aviation has been one of the sectors that has been impacted the hardest."

"Therefore, after carefully assessing and reviewing all possible scenarios, it is clear that we will need to bid a painful adieu to 10 per cent of our workforce. It is the first time in the history of IndiGo that we have undertaken such a painful measure,'' he added.

It was critical for the carrier to minimise the impact of the pandemic on its employees, he said, asserting that IndiGo was one of the few airlines globally which paid full salaries for March and April despite the disruption in business.

The airline also had to "undertake a number of measures such as pay cuts, leave without pay and various other costs, "but unfortunately, these cost savings are clearly not enough to offset the decline in revenues", Mr Dutta said in a statement.

He said IndiGo will provide notice pay as well as severance pay to its impacted employees. While the notice pay will be calculated on gross salary, the severance pay will be calculated as one month of cost to company (CTC) for every completed year of service up to 12 months. Every impacted employee will at a minimum receive at least three months of gross salary, including both payments, the company said.

IndiGo extended the medical insurance coverage for the impacted staff till December 2020. It said the payment of longevity bonus to eligible crew will be made for year 2020. For non-crew staff, the carrier said the annual bonus or performance-linked incentive will be paid "when the company decides to make this pay-out to the rest of the employees in this financial year, even after the impacted employee's exit".

Even now, IndiGo is flying only a small percentage of its full fleet of 250 aircraft, the CEO said. During the quarter, he said, the airline offered 1,674 peak daily flights, and connected 62 domestic destinations and 24 international destinations.

Airlines in the country resumed domestic operations on May 25 after a gap of two months, as the government allowed flights on domestic routes only and at one-third capacity. However, passenger loads - a key measure of an airline's profitability - continue to be low, amid a slump in travel demand around the world, and few expect a quick recovery. The price of crude oil hovered near $43 per barrel on Monday, having gained some ground from a 21-year low of $15.98 per barrel in April.

Aviation regulator Directorate General of Civil Aviation (DGCA) this month extended restrictions for international passenger services until July 31.

In June, IndiGo had said it would cut up to Rs 40,00 crore in costs and speed up the return of older planes to leasing companies. Earlier, it had reported a net loss of Rs 871 crore for the quarter ended March 31, amid a nearly 76 per cent surge in repair and maintenance expenses.