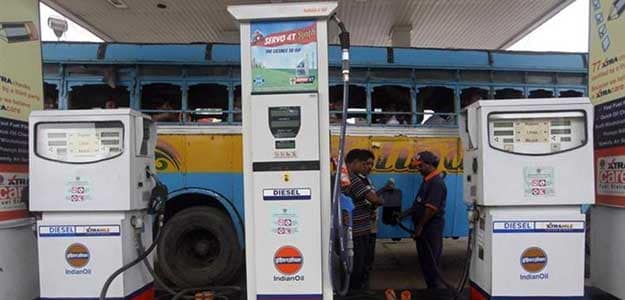 New Delhi
: State-run Indian Oil Corporation has maintained its No. 1 position in terms of revenue, followed by Reliance Industries, for the sixth consecutive year in the list of Fortune 500 Indian companies 2015.
Indian Oil tops the chart with an annual revenue of Rs 4,51,911 crore while Mukesh Ambani-led Reliance Industries' full-year revenue is Rs 3,82,565 crore, according to the list, which has been compiled by global business magazine Fortune's Indian edition since 2010.
With a revenue of Rs 2,67,025 crore, Tata Motors jumped to third slot from last year's 5th rank by replacing Bharat Petroleum Corporation Ltd (BPCL).
State Bank of India (SBI) moved to the fourth position with an annual revenue of Rs 2,57,289 crore. It was ranked sixth in 2014.
BPCL was ranked fifth with an annual revenue of Rs 2,40,367 crore. It had grabbed the third spot in last year's ranking.
Total revenue of firms has grown a merely 2.7 per cent and profits fell 5.9 per cent compared with 2014, according to the Fortune list.
"While the total revenue of Fortune India 500 companies has nearly doubled from Rs 38,16,000 crore in 2010 to Rs 71,27,000 crore in 2015, the same cannot be said of profits, which went up by a meagre 3.6 per cent over the period," the magazine noted.
Others in the top 10 are Hindustan Petroleum Corporation Ltd (ranked 6th), with a revenue of Rs 2,13,380 crore, followed by ONGC (Rs 1,65,161 crore), Tata Steel (Rs 1,41,669 crore), Hindalco
Industries (Rs 1,06,897 crore) and Tata Consultancy Services (Rs 98,368 crore).
"While the overall scene does not seem too promising, individual companies are swimming against the tide to deliver value to customers and shareholders," according to Fortune India.
Among others in the list are Idea Cellular (47th), Asian Paints (85th), TVS Motor Company (125th), Godrej Consumer Products (157th), Kwality (195th), Aegis Logistics (271st), Srei Infrastructure Finance (303rd), Transport Corporation of India (397th) and Persistent Systems (447th).
The ranking is based on total revenues of the organisation. Other individual parameters include year-on-year change in total revenues, net operating income, profits, assets, net worth and dividend.
Fortune ranks top players across different sectors ranging from banking, telecommunications, automobiles, consumer durables, pharmaceuticals, FMCG, infrastructure, media, oil & gas, power, real estate and retail, among others.