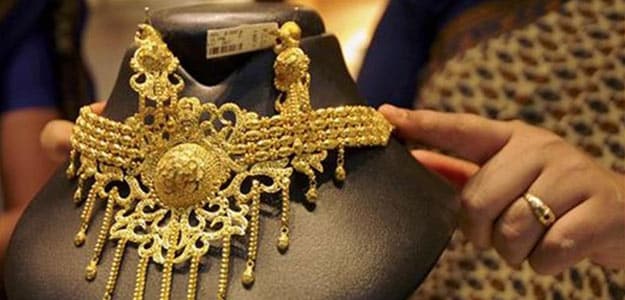 Demand for gold in Japan rose this week as consumers bought ahead of a sales tax increase, although buying was muted in the rest of Asia due to volatile prices, traders and dealers said.

Japan will raise its national sales tax to 8 per cent from the current 5 per cent on April 1, prompting consumers to bring forward their purchases, according to dealers in Tokyo.

"We are seeing the general public buy more gold ahead of the consumption tax increase," said Kate Harada, general manager of precious metals division at Tanaka Kikinzoku Kogyo, Japan's leading precious metals trader and refiner.


"We are seeing some buying in platinum as well but not as big as gold."
Japanese gold prices were at a premium of about $1 an ounce to spot prices, versus flat to a 25 cents premium last week.
The buying interest, however, might not last after the tax increase next week, Harada said.
"If the geopolitical situation in Russia or Middle East worsens, or the yen weakens further, we could see some buying even if the tax has gone up," she said.
Yuichi Ikemizu, branch manager for Standard Bank in Tokyo, said the rise in demand was also driven by a drop in spot prices, which have lost nearly 3 per cent this week, slipping below $1,300 an ounce for the first time since mid-February.
"Demand is not explosive. Of course, people are buying more than before, but it's not huge," Ikemizu said.
In other parts of Asia, demand was subdued, with premiums mostly remaining stable from last week.
In No. 1 bullion consumer China, prices were at a discount of about $3 an ounce to London prices, indicating a sharp drop in demand from January when prices were at a $20 premium.
Despite the drop in prices below $1,300 an ounce, consumers were hesitant to buy due to the volatility, a Hong Kong-based trader said.
Indian premiums fall
Premiums on gold in India fell further to their lowest level in five months on anticipation of higher supplies after five private banks were allowed to import gold.
Premiums fell to $40 an ounce on London prices, a level last seen on mid-October, as against $60 last week, traders said.
The Reserve Bank of India (RBI) allowed five more private banks to import gold, a move that is expected to double imports and increase supplies, officials told Reuters earlier this month.
"Supply is very good as banks are clearing off their old stock in the market, mainly on fears that newly allowed banks may be importing more and premiums will come down," said Bachhraj Bamalwa, director with All India Gems and Jewellery Trade Federation, which groups more than 300,000 jewellers.
"Demand is very low... there are not many enquiries as it is the financial year end," said an official with private bank importing bullion, who wished not to be named due to company policy.
Copyright @ Thomson Reuters 2014