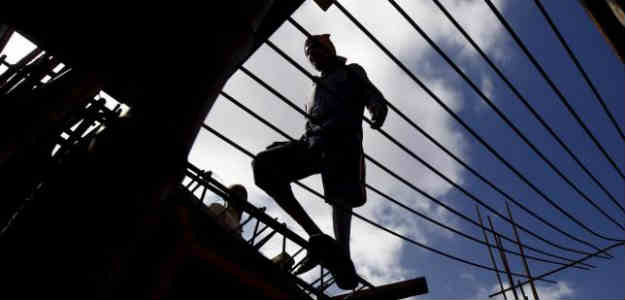 New York
: India, one of the fastest growing emerging markets, will be among three of the four largest economies in the world by 2050, CEO of the mining giant BHP Billiton Andrew Mackenzie has said.
The Australia-based group is one of the world's largest producers of iron ore, metallurgical coal, copper and uranium, and has interests in conventional and unconventional oil and gas and energy coal.
Speaking at an event here on Tuesday, Mr Mackenzie said, "China, India and Indonesia account for 40 per cent of the world's population. And by 2050 those economies will be three of the world's four largest economies (in GDP terms)."
In the 20th century, change was driven by values, culture and economic influence of the US, whose leadership and engagement in world affairs made the world a better place, he added.
"And now we are in the early stages of what some are calling the Asian Century. An era defined by the convergence of developed and developing economies across Asia. The social and economic forces at work across Asia are irresistible... unstoppable," Mr Mackenzie noted.
Citing China's example, he said "the economy will continue to develop at a pace that will make the rest of the world envious".
"As China develops further, it isn't just about goods and services. It will play a vital role not just in physical trade, but also in a knowledge economy... What China has also been doing is using trade to make a new China. Trade has returned China to its rightful place as a player on the world stage and there is further to go. Trade will do the same for Indonesia and India."
Meanwhile, at a separate event, BHP Billiton president of operations for minerals Australia Mike Henry said India is a growth opportunity for the company where economic development is driving steel demand, which in turn will spur demand for met coal.
"India represents a significant growth opportunity as accelerating economic growth there drives demand for steel. In fact, the positive exposure to India is a key differentiator for met coal from some of our other commodities and is a net plus in terms of market diversification within the portfolio," he noted.
The firm is well-positioned to meet the continued growth and demand for met coal, given the size, location and quality of BHP Billiton's resources, Mr Henry added.