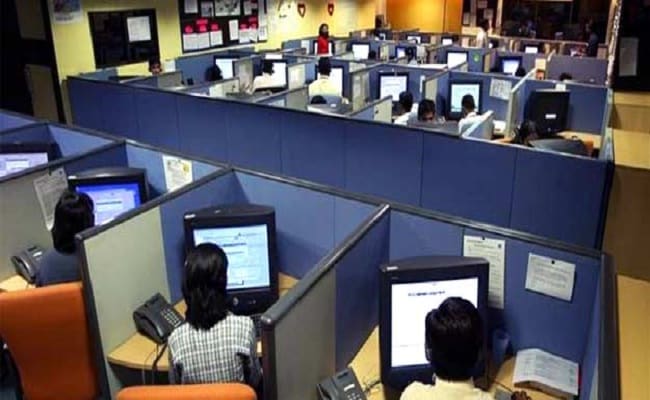 Washington
: India will emerge as one of the biggest markets for not only IT services but also for hardware, according to a leading Indian IT expert. "All the steps that the Indian government is taking, whether it is around the whole digital journey across government and other sectors, whether it is around what they're doing in each individual states, as well is what they're doing around the new BPM policy," Keshav Murugesh, global CEO of WNS, a global business process outsourcing player, told news agency Press Trust of India.
He said that in the coming years, the country will be one of the biggest and most attractive markets in the world.
"And over a period of time will deliver the kind of impact that is expected from the market, because over a period of time India will be one of the biggest markets for IT services, as well as in the longer-term, hardware," Mr Murugesh said.
Responsible for executing the business strategy and directing the overall performance and growth of the 3,000-plus people organisation across 13 countries, and a market capitalisation of $1.6 billion, Mumbai-based Mr Murugesh said that today WNS receives 42 per cent of its revenue from North America, 37 per cent from Europe, and 21 per cent from the rest of the world.
Responding to a question, he said China will also be a very important market, but the country is already getting penetrated quite well.
"I think for India these are all early steps, and it depends on the scope, scale, and potential of India, it will be a huge market, and that doesn't mean that China does not have to be a big market either," he noted.
Refuting reports that the IT sector is resulting in job loss in India, he said job creation in India is far higher than job losses.
"In fact, during 2017 when all this negative rhetoric was being seen, India actually created 170,000 additional jobs in the sector. I think all of that messaging has really, really helped, because the way industry and the government have worked together to allay the fears of both employees as well as getting support of and clients has been phenomenal," he said.
"While all of this is happening obviously there is this huge investment that is taking place in all of these other areas are driven by the IT minister and the Prime Minister," he added.
Mr Murugesh said WNS is experiencing strong momentum and strong growth in North America across the US.