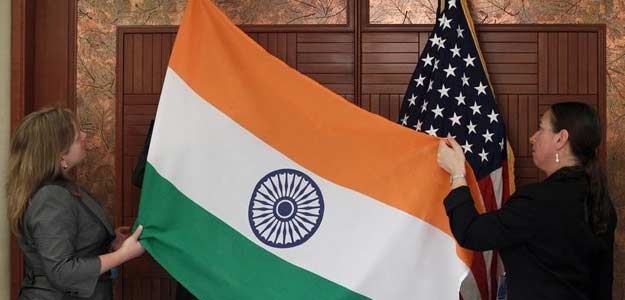 Washington:
The United States named India and China on a watch list for countries that are not doing enough to fight intellectual-property crimes, warning of trade-secret theft in China and the proliferation of generic drugs and counterfeiting in India.

But the US Trade Representative resisted lobbying by the US Chamber of Commerce and pharmaceutical industry to censure India with the 'worst offender' tag in its annual scorecard on how well countries protect US patents, copyrights and other intellectual property (IP) rights.

That path could have led to trade sanctions. But the United States instead kept India on its 'priority watch list' and urged the country, which is in the midst of elections, to take steps to address concerns and participate in a process of "constructive bilateral engagement".

"The United States will redouble its efforts to seek opportunities for meaningful, sustained, and effective engagement on IP-related matters with the new government," the report said.

Concerns about India's trade practices have escalated in Washington since top lawmakers ordered an investigation into Indian trade policies last year and pharmaceutical and other companies urged the administration to take a tougher line.

The Pharmaceutical Research and Manufacturers of America said in a submission to the USTR India's patent policies aimed to protect local generic drug makers over foreign companies.

Following the report, India will be subject to a special review but remains on the trade office's second-level priority list along with China, Russia and seven other countries.

India's limits on the approval of pharmaceutical patents, a convoluted process for patent challenges and the fact that the government was considering opening a series of patented drugs to generic manufacturers created "serious challenges" for some innovators, the USTR said.

Piracy eyed

The spread of pirated goods in India was also worrying. The report noted estimates that counterfeiting and smuggling lost copyright holders almost $12 billion in 2012.


Shops in Nehru Place in New Delhi primarily deal in computer peripherals, but it has also been classified as one of the most notorious markets for piracy in the world.
Pirated versions of copied software programs of companies such as Adobe and Oracle and various operating systems of Microsoft are on sale. The compact disc of Windows 7 operating system costs Rs 100 ($1.66), compared to about $100 for an original copy.
Alok, who sells pirated games in the market, said he does not know about the losses incurred by companies because of piracy.
"I only care about my daily wage of 130 rupees," he said, while waiting for customers.
Most sellers in the market complain that free availability of pirated movies and software on the Internet these days has hurt their sales.
In China, the USTR said it had "significant concerns" about the theft of trade secrets and urged the government to take steps to stop Chinese companies taking advantage of overseas competitors.
The USTR said no action would be taken against Ukraine, which was named in the top "priority foreign country" category last year, despite ongoing concerns about copyright, due to the current political situation.
The USTR also removed Italy from the intellectual property black list altogether after it took new steps to combat copyright piracy over the internet.
Copyright @ Thomson Reuters 2014