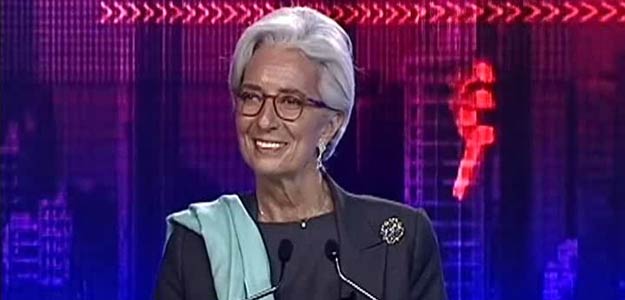 Brussels
: The International Monetary Fund (IMF) on Saturday called on Eurozone leaders to offer debt relief to Greece, following the approval of a new third bailout deal.
Greece will receive up to 86 billion euros ($95 billion) in loans over the next three years, in return for tax rises and spending cuts, BBC reported.
IMF chief Christine Lagarde welcomed the agreement but warned Greek debt had become unsustainable.
She said the country needed significant relief "well beyond what has been considered so far".
"Greece cannot restore debt sustainability solely through actions on its own," she added.
The first tranche of loans will be for 26 billion euros ($28 billion).
This will include 10 billion euros ($11.5 billion) to recapitalise Greek banks and 16 billion ($17.7 billion) in several instalments - the first of which will be delivered in time for Greece to repay about 3.2 billion euros ($3.5 billion) to the European Central Bank (ECB) by August 20.
European Commission President Jean-Claude Juncker said the deal sent a message "loud and clear" that Greece will stay in the Eurozone.
The new bailout deal was passed on Friday.