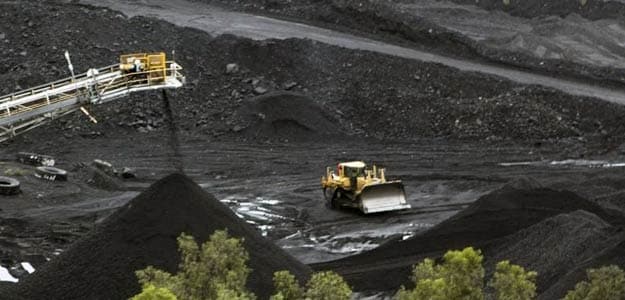 New Delhi: Government today said it is in the process of identifying 15-20 coal blocks to be auctioned in the next round, but can't fix a deadline for completing the process for all the 204 coal blocks that were cancelled by the Supreme Court.
"15-20 coal blocks are being identified (for auction) and we are hopeful that the mining from these blocks could start soon," Coal and Power Minister Piyush Goyal told reporters.
When asked by when the government will be able to allocate all the coal blocks cancelled in September, he said: "I don't think that a timeline can be set for all 204 (coal blocks) because several of them are unexplored and several of them were alloted earlier based on irrational criteria. I would like to do the whole job very systematically."
On the revenue that the government is targeting from the auction of these coal blocks, Goyal said: "We don't believe in targets. We will work with honesty."
The minister was speaking on the sidelines of the launch of Coal Project Monitoring Portal. It will automate the entire tracking process and help identify the bottlenecks.
Coal Secretary Anil Swarup said: "This marks a new beginning in the process towards making everything transparent in coal so that nothing gets leaked."
Seeking to assure the companies which have won the coal blocks, he said: "We are with you. We will help you as much as we can, not only in terms on central government but...moving down to the state government...to sort your problem."
The government has recently auctioned 33 coal blocks in two phases, saying that it will go ahead with new round next month.
The states are likely to reap financial gains of more than Rs 3.35 lakh crore from the recent allotment of mines to PSUs and auction of blocks to the private sector, a senior government official had yesterday said.
The government had earlier allotted 38 mines to central and state public sector units, including power major NTPC, DVC and steel giant SAIL.
On auctioning of coal linkages, Goyal said: "We have a committee which is exploring various options of what we should do with the linkages. We have not decided on particular course of action. Once the committee gives its report, we will take a considered view in continuation of our effort to bring transparency and integrity in the whole system."
Refusing to give the deadline he said: "It is issue of very huge dimension. There are several states which are involved which have coal linkages... I think a very detailed review and composite examination of all aspects should be taken, which the committee is doing."
State-owned Coal India Ltd has been asked to auction annual coal quantities it sells to users like power plants, through a transparent process.
CIL will provide quantities to be offered in the so-called linkages which are provided to bulk users, along with timelines of the auction, according to the minutes of a meeting held in the Coal Ministry.
Government is now mulling auctioning coal linkages through the competitive bidding route and has recently constituted an inter-ministerial panel to look into various models to implement it, a move aimed at bringing greater transparency in the allotment of linkages.