ICICI Bank offers a host of facilities to its customers through internet banking. One of these initiatives enables
ICICI Bank
customers to open a
PPF or Public Provident Fund account
instantly through an online paperless process. That means customers using this facility won't be required to visit a bank branch. PPF or Public Provident Fund is a small savings scheme that can be used by individuals to build an investment corpus with income tax benefits. PPF accounts have a maturity period of 15 years. "You can now open a Public Provident Fund (PPF) account instantly online and in a completely paperless manner with ICICI Bank," the country's largest private sector bank said.
Here are five things to know about ICICI Bank's online facility to open a PPF account
:
1) The customer is "no longer required to visit a branch and submit physical documents to open a PPF account", ICICI Bank said
2) The account can be opened online using the bank's digital channels of internet and mobile banking.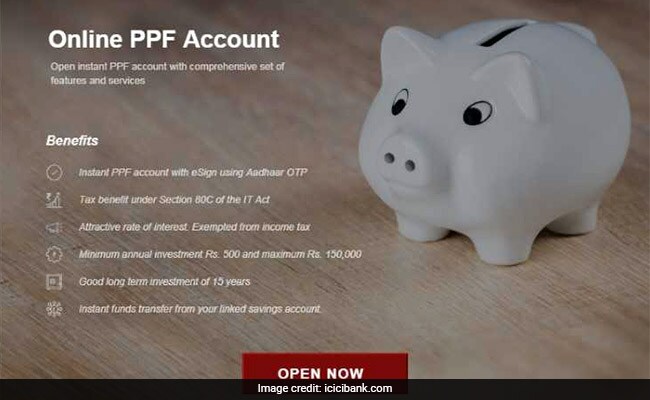 3) After the user submits the required details using the online facility, his or her account gets created instantly and the PPF account number is displayed.
4) ICICI Bank currently offers an internet banking facility through its website and mobile banking through mobile app iMobile.
5) The customer can access the statement of transaction as well as the annual statement of the PPF account using ICICI Bank's internet banking platform, the bank further said.
ICICI Bank has shared a set of steps for opening a PPF account online. The steps can be used to open the PPF account using internet banking or mobile app iMobile.
How to open PPF account online (through internet banking or mobile app iMobile)
1) Login into the bank's retail internet banking account:
The customer is required to log in to his or her retail internet banking account. Once logged in, the customer may proceed by clicking on 'Open PPF Account' under the 'My Accounts' section.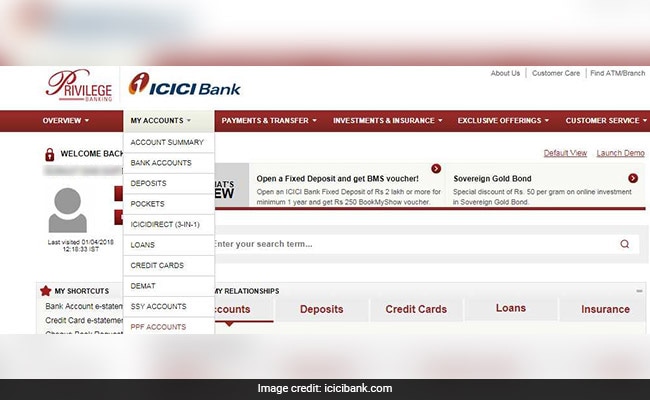 2) Confirm details and deposit amount:
The user is required to confirm auto populated details such as PAN and address. The customer can proceed by entering an initial deposit amount. "You can also choose to add more money to the account via a monthly standing instruction," ICICI Bank adds.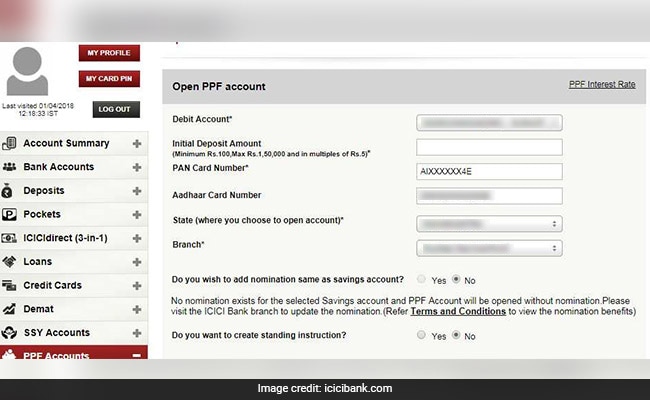 3) Authenticate using Aadhaar:
The customer is then required to enter his or her Aadhaar number, followed by Aadhaar OTP. This confirms the opening of an online PPF account. Aadhaar number - also known as Unique Identity Number (UID) - is a 12-digit personal identification number issued by the UIDAI or Unique Identification Authority of India.