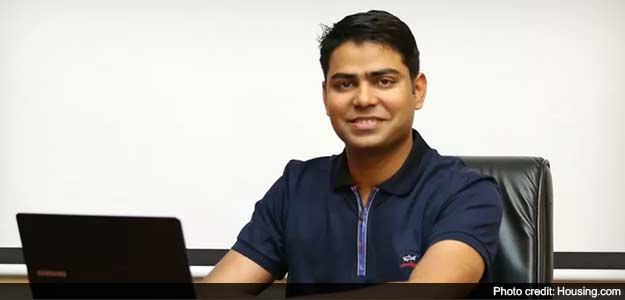 Rahul Yadav, the 26-year old CEO of Housing.com seems to be in no mood to stop courting controversy and can't seem to stay away from either the social media or the headlines.
On Tuesday, Mr Yadav, who by now has made it a habit to make the headlines regularly, took a direct jab at fellow IITian and Zomato CEO Deepinder Goyal.
During an AMA (Ask me anything) session on social networking site Reddit - where users could ask him 'anything', the chief executive officer of the online real estate start-up said, "A company scanning menus from last 7 years and doing no innovation. And the CEO says 'Aww. So cute.'," when asked on his opinion of the Zomato chief.
Zomato is an online restaurant guide.
Last week, hours after he allotted his personal equity worth Rs 150 crore to Rs 200 crore to Housing.com employees, Mr Yadav tagged two fellow IITians (Deepinder Goyal of Zomato and Bhavish Aggarwal of Olacabs) in a Facebook post, challenging them to follow his "noble" act. (Read:
Rahul Yadav Challenges Olacabs, Zomato CEOs to Give Away Their Shares
)
Mr Goyal in jest had responded with an "Aww. So cute." on the Facebook post.
On Wednesday morning in a likely retort to Mr Yadav's attack, Mr Goyal on Twitter said, "The best thing you can do today is get back to work." Calls to Mr Goyal went unanswered.
The best thing you can do today is get back to work.

— Deepinder Goyal (@deepigoyal) May 20, 2015
Late on Tuesday night, Mr Yadav also put up a picture of the Zomato chief mocking the IIT-Delhi graduate.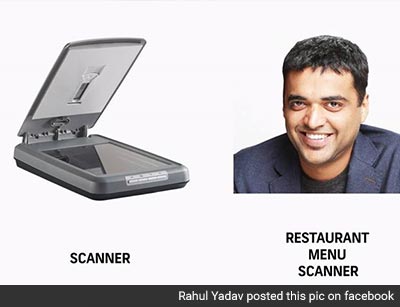 While Mr Goyal is a 2005 graduate of IIT Delhi, Mr Yadav dropped out in his final year from IIT Bombay in 2011.
Mr Yadav has generated a fair share of controversy over the last couple of months. In April, he attacked the board of Housing.com in his resignation letter, but days later apologized and withdrew his resignation in a dramatic U-turn. (Read:
Housing.com CEO Rahul Yadav is Staying On After Insulting Board in Letter
)
In March, his email to Shailendra Singh, the head of venture capital firm Sequoia, was leaked on social media. The housing.com CEO accused Sequoia of unethical practices allegedly rooted in poaching.
Mr Yadav sent a separate email to Housing employees in March with allegations against the Times group which resulted in a defamation notice (rival real estate ecommerce firm magicbricks.com is owned by the Times Group).