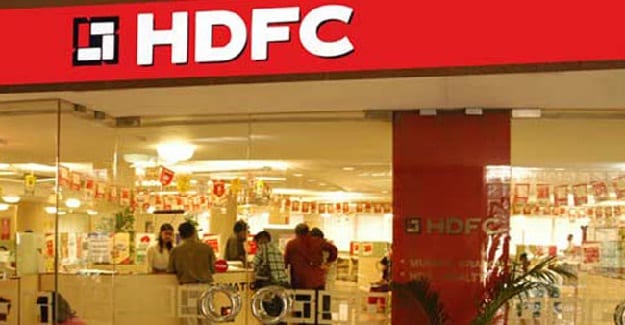 New Delhi
: A new private equity fund of mortgage lender Housing Development Finance Corp (HDFC) will target raising $500 million from offshore investors for domestic property projects, including in warehousing and logistics, a senior company executive said.
Asset manager HDFC Property Fund has mainly invested in housing projects through earlier funds but, for the first time, plans to invest in logistics and warehousing with the new fund, becoming the latest investor seeking to cash in on India's e-commerce boom.
"We think there is a good opportunity that exists in this business," K G Krishnamurthy, CEO at the fund manager, told Reuters, adding that it will likely invest in building and leasing warehouses.
With more consumers shopping online, India's $110 billion logistics and warehousing sector is stretched. Fuelled by online retailers, supply of modern warehouses in India is set to more than double by 2020 to 200 million square feet, property consultancy JLL estimates.
Dutch pension fund manager APG and US buyout group Warburg Pincus also have plans to invest in modern storage space in India, which is scarce at present and rents are comparatively low.
HDFC expects to generate net returns of up to 20 per cent from the new rupee-denominated fund which it will start raising in mid-2016, Mr Krishnamurthy said. The fund will have a life of nine to 10 years.
Investors from Asia, including those in Singapore, Japan and China, and the Middle East have shown interest to invest in the fund, he said. He did not give specific names.
Government of Singapore Investment Corp, investment firm Temasek Holdings and Oman's State General Reserve Fund have invested in HDFC's previous fund.
Unlike its previous debt fund, investments from the new fund will be a combination of equity and debt, Mr Krishnamurthy said. The fund manager will also invest in hotels that are a part of large, mixed-use townships and in housing projects.
Private equity funds invested $4.89 billion in India's real estate sector in 2015, the highest since the country's property boom in 2008, data from Venture Intelligence showed.
The money has been used mainly to refinance the country's debt-laden developers struggling to lift sluggish home sales.
© Thomson Reuters 2016