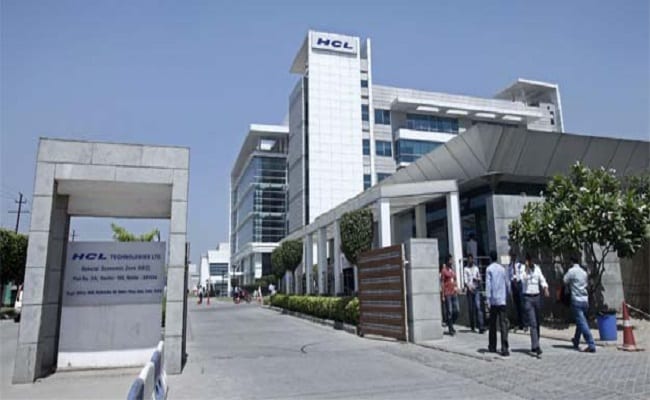 HCL Technologies, India's third-largest software services provider, on Friday reported a 26.7 per cent jump in consolidated profit for the quarter ended December 2020 at Rs 3,982 crore against Rs 3,142 crore in the previous quarter.
The IT company's consolidated Q3 revenue grew by 3.8 per cent to Rs 19,302 crore, fuelled by broad-based growth in geographies and segments. Revenue stood at Rs 18,594 crore in the September quarter.
Revenue in dollars during the December quarter stood at $2,617 million — up from $2,507 million in the second quarter of FY21.
Following the easing of Covid-19 lockdown, the IT major in October last year had issued guidance of 1.5-2.5 per cent revenue growth in constant currency for Q3 FY21 and Q4 FY21, while the FY21 earnings before interest and taxes (EBIT) margin guidance was also revised upwards to 20-21 per cent from 19.5-20.5 per cent.
HCL Technologies shares surged 16.6 per cent during the December quarter and 66.5 per cent in 2020 compared with Nifty IT index's 21.55 per cent and 55 per cent gain.
HCL Tech bagged 13 metamorphic deals across industry verticals, including life sciences and healthcare, technology and financial services.
"We posted a strong financial performance in Q3 FY'21 with a constant currency revenue growth of 3.5 per cent sequentially and 1.1 per cent yoy and an EBIT of 22.9 per cent," said C Vijayakumar, president and chief executive officer HCL Technologies Ltd. "This solid performance was driven by a robust momentum in our Mode 2 and Mode 3 businesses led by Digital, Cloud and Products & Platform segments. Our results reflect the success of the strategic investments we have made over the years including unique ecosystem constructs with all Cloud Hyperscalers, organic and inorganic investments in a broad-based IP and Platforms portfolio and an enterprise digital transformation value proposition that is truly integrated and differentiated."