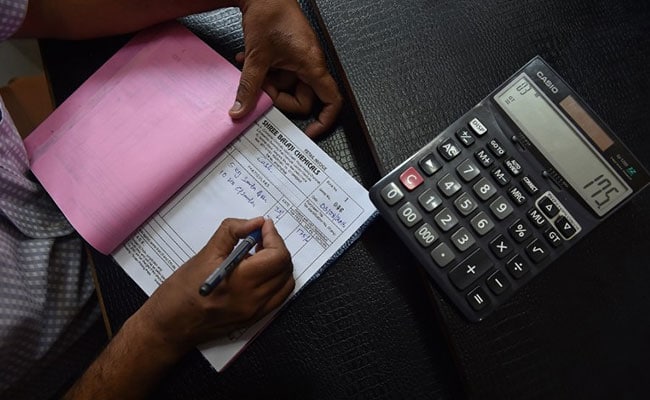 Highlights
The fall in GST collection may widen the fiscal deficit
The total number of GST returns filed for August stood at Rs. 75.94 lakh
The government has transferred Rs. 21,131 crore to CGST from IGST
New Delhi:
The Goods and Services Tax (GST) collection has declined to a 19-month low and dropped to Rs. 91,916 crore in September, showed government data released on Tuesday, increasing the risk of fiscal slippage at a time demand remains weak in India. In the previous month, the collection was Rs 98,202 crore, according to the data. There has been a 2.67 per cent drop from revenue collection in the same month a year ago, which was at Rs. 94,442 crore.
Here are 10 things to know:
The fiscal deficit - or the shortfall in the government's income compared with its spending - is already under strain after the government last month cut corporate tax rates. While announcing the reduction in corporate tax rates, Finance Minister Nirmala Sitharaman said the Centre was "conscious of the impact all this will have on our fiscal deficit".

"The total gross GST revenue collected in the month of September, 2019 is Rs. 91,916 crore of which CGST is Rs. 16,630 crore, SGST is Rs. 22,598 crore, IGST is Rs. 45,069 crore (including Rs. 22,097 crore collected on imports) and cess is Rs. 7,620 crore (including Rs. 728 crore collected on imports)," the Finance Ministry said in a release.

The total number of GST returns filed for the month of August (up to September 30) stood at Rs 75.94 lakh.

The government has transferred Rs. 21,131 crore to Central-GST (CGST) and Rs 15,121 crore to State-GST (SGST) from Integrated-GST (IGST) as regular settlement.

The gross GST collections comprised of Rs 16,630 crore collection through CGST, Rs 22,598 crore in State-GST and Rs 45,069 crore through IGST.

The total revenue earned by the central government and the state governments after regular settlement in September was Rs. 37,761 crore for CGST and Rs. 37,719 crore for the SGST, it said.

During April-September, the domestic component has grown by 7.82 per cent, while the GST on imports has shown negative growth and the total collection has grown by 4.90 per cent, it added.

With government already committed to scaling up public spending to boost the sagging economy, lower GST collection could change its fiscal math.

The government needs an average monthly collection of more than Rs 1 lakh crore every month to meet its budget target.

By lowering corporate tax it has already taken a big bet. The lower collection will further exacerbate the risk of the country slipping from its fiscal deficit target of 3.3 per cent of gross domestic product in 2019/20, especially after government tax revenue for the current fiscal year was reduced by Rs 1.45 lakh crore due to the corporate tax cut.