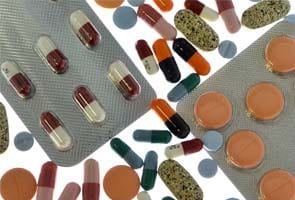 Granules India shares surged as much as 7 per cent on Friday after the company said that the US Food And Drug Administration (USFDA) has approved its Abbreviated New Drug Application (ANDA) for Ibuprofen Tablets.
Granules India on Wednesday said that the USFDA has approved its ANDA for Ibuprofen Tablets USP for 400mg, 600mg and 800mg strength.
Ibuprofen is a nonsteroidal anti-inflammatory drug used to reduce pain.
"The new drug approval will further strengthen our base business and enable us to increase our product offering to our customers in USA," said C Krishna Prasad, chairman and managing director of Granules India in a filing to Bombay Stock Exchange.
Granules India produces finished dosages, pharmaceutical formulation intermediates and active pharmaceutical ingredients for quality conscious customers in the regulated markets. Its operations are spread over 60 countries and it caters to over 300 customers globally.
Granules India shares closed 4.64 per cent higher at Rs 120.75 apiece, outperforming the broader Nifty, which gained 1.05 per cent.