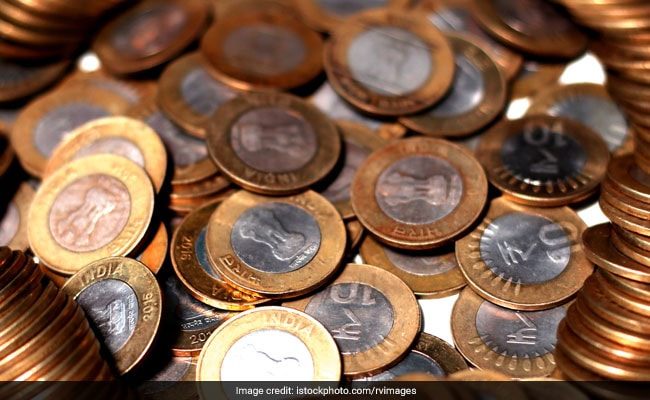 New Delhi:
The government said on Monday that it estimates to borrow Rs 50,000 crore less than the budgeted target in 2018-19. It had earlier said in Budget 2018-19, that it would borrow Rs 6.05 lakh crore in 2018-19. "The government will borrow Rs 25,000 crore more from National Small Savings Fund as against budgeted amount of Rs. 75,000 crore," Secretary expenditure, Ministry of Finance, Subhash Chandra Garg said today.
The other Rs 25,000 crore will come from government's decision to reduce the buyback by an equal amount.
"We are confident that we will be able to meet all expenditure requirement of the government without getting into any overdraft situation, we have one more instrument which will be used (later) - the Cash Management Bill with ways means and advance (WMA) the government will be able to fund expenditure with reduced level of borrowings" Mr Garg said.
"The government intends to use larger inflows from small savings schemes to fund its fiscal deficit during the year," Mr Garg said, adding that the fiscal deficit target would remain unchanged at 3.3 per cent for 2018-19.
"The government efficient cash management is the reason for the government being able to cut down its borrowing plans," he said.
Announcing the government's borrowing calendar for first half of 2018-19, Mr Garg said that the government will borrow a total of Rs 2.88 lakh crore in the first half of fiscal year 2019 (April-September 2018-19) as compared to Rs 3.72 lakh crore borrowed in the first half of 2017-18. "This makes up only 47.5 per cent against 60-65 per cent share in this period in previous years. This is a substantial reduction," Mr Garg said.
The government digs into the small savings fund and borrows from markets through government bonds to meet its funding requirements whenever there is a gap between revenue collections and its expenditure plans.
The government also announced its decision to introduce inflation-indexed bonds linked to the consumer price index (CPI).
Government and the Reserve Bank of India (RBI) are also in final stage of discussions to increase Foreign Portfolio Investment (FPI) limits from April 1, 2018. RBI will announce the details soon.
The government will issue government securities in short and long term maturity buckets. "More issuance will be planned in short and long term maturity buckets to reduce the issuance in medium term segments of 10-14 years to around 29 per cent as against more than 50 per cent issuances in previous years," Garg said.
Experts welcomed government's move to introduce two benchmarks in half a year.
"The government's decision is a welcome move. It has weighed current liquidity conditions. Normally credit does not grow in the first half. The decision to introduce two benchmarks during this half year is a positive move as it will help develop the corporate bond markets," said Madan Sabnavis, Chief Economist, CARE Ratings.