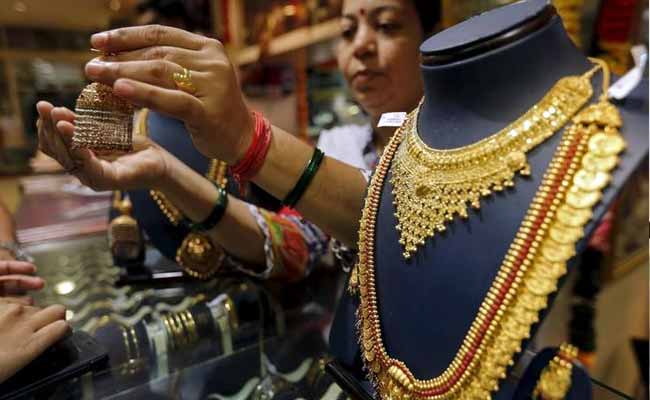 Highlights
Subscription for the bond opened today and will end on November 02
Government has fixed issue price of the bond at Rs 2,957/gram
The issue price is at a discount of Rs 50 per gram over the market price
In a bid to make Sovereign Gold Bonds (SGB) more attractive, the government is offering a discount of Rs 50 per gram in the sixth tranche of the scheme which opens today.
The issue price of the bond had been fixed at Rs 2,957 per gram of gold.
The nominal value of the bond fixed on the basis of simple average of closing price for gold of 999 purity of the previous week (October 17-21, 2016) published by the India Bullion and Jewellers Association Ltd (IBJA) works out to be Rs 3,007 per gram.
"Government of India, in consultation with the Reserve Bank of India, has decided to offer a discount of Rs 50 per gram on the nominal value of the Sovereign Gold Bond. Hence, the issue price has been fixed at Rs 2,957 per gram of gold," the central bank said in a statement.
The SGB Scheme 2016-17, Series III will be open for subscription from October 24 to November 02.
SGB, an alternative mode of investment to physical gold, was launched in November last year. It provides investors a choice to diversify portfolio without the need to buy the metal in physical form.
So far, the government has come out with five tranches of SGB for a total value of Rs 3,060 crore. The Reserve Bank issues bonds on behalf of the government.
The tenor of the bonds will be for a period of 8 years with exit option from 5th year to be exercised on the interest payment dates.
Payment for the bonds will be through cash payment (up to a maximum of Rs 20,000) or demand draft or cheque or electronic banking.
The maximum amount subscribed by an entity will not be more than 500 grams per person per fiscal year. A self-declaration to this effect will be obtained. In case of joint holding, the investment limit of 500 grams will be applied to the first applicant only.