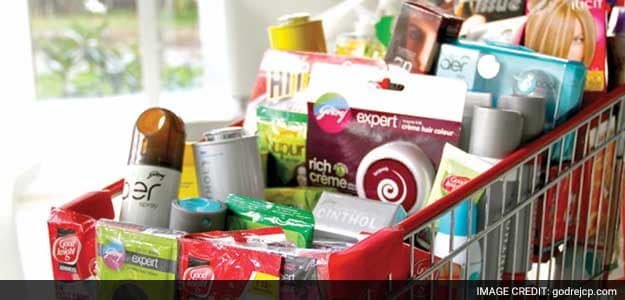 New Delhi
: Home-grown FMCG major Godrej Consumer Products Ltd (GCPL) will increase shareholding in many of its joint ventures as part of a consolidation process, besides keeping acquisition options open in the markets where it is already present.
"We are increasing our shareholding in many of our joint ventures. This is based on put and call options in the original agreements," Godrej Group chairman Adi Godrej told PTI.
At present, GCPL has two joint ventures (JV) - one with the Darling Group in Africa and another with Canon Chemicals Ltd, a Kenya-based home and personal care company.
This year, GCPL entered into an agreement with Canon Chemicals Ltd, which manufactures and distributes products in the personal and home care categories, for acquisition of a 75 per cent stake in its business in Kenya.
After entering into a JV with the Darling Group in 2011, GCPL has since then acquired 100 per cent stake in the Nigeria and Ghana businesses, 90 per cent stake in South Africa and Mozambique businesses and 51 per cent stake in the Kenya business.
In 2010, GCPL had bought out the US-based Sara Lee's 51 stake from their joint venture for about Rs 1,065 crore.
The erstwhile JV - Godrej Sara Lee, which lasted for 15 years - primarily marketed insecticides including leading mosquito repellent brand Good Knight, Hit, air freshener Ambi Pur and shoe polish Kiwi in India. It was later renamed as Godrej Household Products Ltd.
On the acquisitions front, in a recent analyst interaction, GCPL managing director Vivek Gambhir said the company is "very open" to inorganic growth opportunities.
"Our acquisition strategy is not based on the next 6 months or one year or two years. Our acquisition approach is looking at the potential of the geography and the asset over the next 3-10 years," he said.
"We are very open to looking at both scale acquisitions or bolt-ons in our existing geographic footprint. At this stage, our appetite is to remain focused on our existing geographies," Mr Gambhir added.
"But within our existing geographies, if we find interesting assets that have attractive valuations and make the right strategic operations, we are open to doing those."
GCPL has a strong history of acquisitions in global markets. These include buying of Nigeria's Tura soap brand, Indonesia's household care firm Megasari Group, Argentinian hair care firm Argencos and Issue Group, a market leader in hair colour in Argentina, Peru, Uruguay and Paraguay, among others.