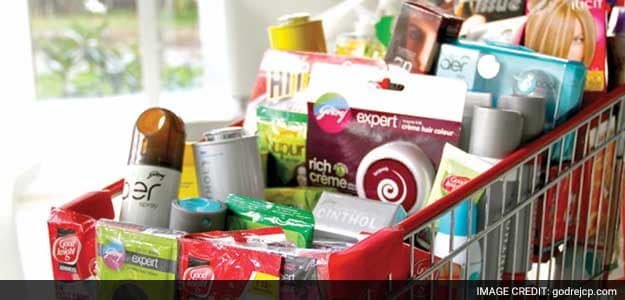 New Delhi
: FMCG major Godrej Consumer Products Ltd (GCPL) on Friday reported a consolidated net profit of Rs 244.27 crore for the fiscal first quarter that ended on June 30, 2016.
GCPL had reported a net profit of Rs 116.72 crore for the corresponding period a year ago, it said in a filing to the BSE.
The results are not comparable in view of acquisitions and changes in the company's shareholding in some of the subsidiaries, said GCPL, which acquired US-based Strength of Nature LLC in April this year.
GCPL's consolidated net sales during the quarter under review were at Rs 2,120.22 crore. They were at Rs 1,985.43 crore in the corresponding quarter.
"We delivered this performance despite the sluggish business environment across many geographies that we are present in. Additionally, sales was also impacted by the unfavourable weather conditions in some of our key geographies. We delivered healthy profits driven by judicious cost control and commodity tailwinds," Godrej Group chairman Adi Godrej said.
GCPL's revenue from India market was Rs 1,063.97 crore. It was Rs 1,063.39 crore in the April-June quarter of the previous fiscal year.
"Our India business performance was impacted by a stretched summer and late onset of monsoon, which resulted in a weak performance in Household Insecticides," said Mr Godrej.
GCPL's revenue from its Indonesian business was Rs 376.20 crore. It was Rs 349.90 crore in the year-ago period.
Revenue from Africa was at Rs 442.98 crore and other regions at Rs 266.36 crore. It was Rs 303.35 crore and Rs 296.87 crore respectively in the corresponding quarter.
Over the outlook, he said, "We should also see a boost to consumption in India, following the implementation of the Seventh Pay Commission and the passing of the GST Bill. We are relentlessly focusing on our strategy and investing strategically in creating new growth vectors for the future."
Meanwhile, in a separate filing, GCPL informed the BSE that its board on Friday "declared a first interim dividend Re 1 per share (100% on the shares of the face value of Re 1 each) for the financial year 2016-17".
Shares in GCPL, on Friday, ended 2.67 per cent lower at Rs 1,591.35 apiece on the BSE, whose benchmark Sensex index finished down 0.56 per cent.