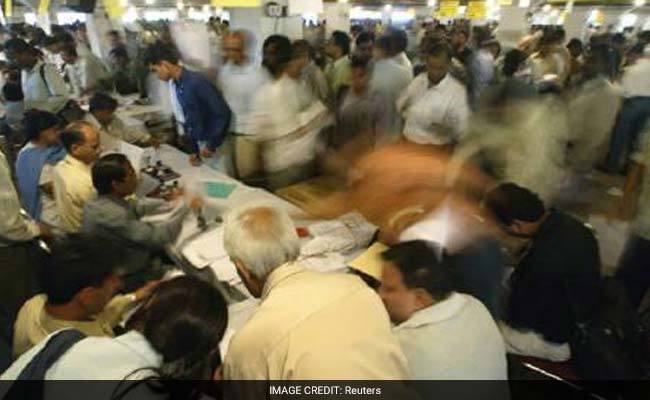 Highlights
Banks have to report cash deposits of Rs. 10 lakh or more in a fiscal
Property transactions for an amount of Rs. 30 lakh or more to be reported
Cash payments of Rs. 1 lakh or more for credit card bills will be tracked
From bank deposits to credit card bill payments to property transactions, financial institutions and other entities have to report transactions above a certain threshold to the income tax department. A January 17 notification from the tax department lists the financial transactions that have to be reported. Income tax authorities have set up an e-platform through which banks and other institutions can report the transactions to them.
Here are 10 key things to know:1)
Banks have to report cash deposits aggregating to Rs 10 lakh or more in a financial year, in one or more accounts (other than a current account and fixed deposit) of a person.
2)
Fixed deposits other than renewals of a person aggregating to Rs 10 lakh or more of a person in a financial year have to be also reported.
3)
Cash payments of Rs 1 lakh or more for credit card bills have to be reported. Also to be reported is payment of Rs 10 lakh or more made by any mode (including cheque or wire transfer) to settle credit card dues in a financial year.
4)
The tax department also reiterated its November 2016 instruction asking banks to report all cash deposits of Rs 2.5 lakh or more made in one or more accounts of a person during November 9 to December 30, 2016.
5)
For current accounts, banks have to report deposits of Rs 12.5 lakh or more during the period. After demonetisation of old 500 and 1,000 rupee notes, the government had allowed the junked currency to be deposited in bank accounts during a 50-day window ending December 30, 2016.
6)
Cash deposits during April 1, 2016, to November 9, 2016 in any account that are reportable should also be intimated to the tax authorities by January 31, 2017, the notification said.
7)
Companies or institutions have to report receipt from any person an amount aggregating to Rs 10 lakh or more in a financial year for acquiring bonds or debentures.
8)
A similar limit is also set for reporting purchase of mutual funds units or buyback of shares.
9)
Purchase of foreign exchange including travellers cheque and a forex card aggregating to Rs 10 lakh will have to be reported to tax authorities.
10)
Property registrars will have to report to tax authorities purchase or sale by any person of immovable property for an amount of Rs 30 lakh or more.