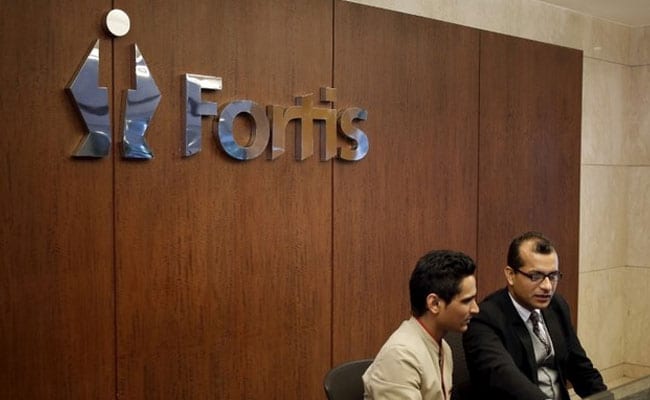 Fortis Healthcare Ltd's board on Tuesday approved demerger of the company's hospitals business into Manipal Hospital Enterprises Pvt Ltd, creating the largest provider of healthcare services in India by revenue. The Fortis Healthcare board of directors also gave nod to sale of a 20 per cent stake in SRL, its diagnostics arm, for Rs 720 crore. As part of the deal, for every 100 Fortis shares held, a shareholder will receive 10.83 shares in Manipal Hospitals. The combined company will be called Manipal Hospitals and will be listed on stock exchanges BSE and NSE, Fortis said. The businesses remaining with Fortis Healthcare will be an investment holding company with 36.6 per cent stake in SRL, the Gurgaon-based company said. The deal is is expected to be completed in approximately twelve months, it added.
Here are 10 things to know about the Fortis-Manipal Hospital Enterprises deal:
Deal: As part of the proposed transaction, Manipal Education and Medical Group (MEMG) chairman Dr Ranjan Pai and US-based private equity firm TPG Capital, a shareholder in Manipal Hospitals since 2015, will invest Rs. 3,900 crore in Manipal Hospitals.

The deal is subject to approval of regulators as well as Fortis and Manipal Hospitals Enterprises shareholders, the statement further said.

India's biggest healthcare services provider: The combination of Manipal Hospitals and Fortis Hospitals will result in creation of the country's largest healthcare services provider by revenue.

Hospitals: The combined entity will have a total of 41 hospitals in the country and four overseas. Currently, Fortis Healthcare has 31 hospitals while Manipal Hospitals has 10 hospitals in the country, according to Fortis Healthcare.

Doctors: The combined entity - which will be a publicly traded company on the National Stock Exchange and Bombay Stock Exchange - will operate with a network of more than 4,200 doctors, according to a presentation by Fortis Healthcare released in its filing to the BSE.

Employees: The entity - to be called Manipal Hospitals - will have more than 24,700 employees, with Fortis Healthcare having an over 15,850 strong workforce at present, and over 8,850 of Manipal Hospitals.

The combination of Manipal and Fortis Hospitals can create significant value for all stakeholders, Fortis Healthcare said in a statement late on Tuesday.

Fortis Healthcare termed the combination "a huge positive for the employees as it enables career growth and learning opportunities". It said both organisations "take a great deal of pride in having strong cultures and employee best practices".

The funds will be utilized by Manipal Hospitals to finance the acquisition of 50.9 per cent stake in SRL. That comprises 20 per cent from Fortis Healthcare and 30.9 per cent from other investors. FHL will continue to hold 36.6 per cent of SRL and the remaining 12.5 per cent stake in SRL will be held by existing investors (including management).

Manipal Hospitals, part of Manipal Education and Medical Group, is a hospital chain with a strong presence in the southern part of the country.
(With agency inputs)