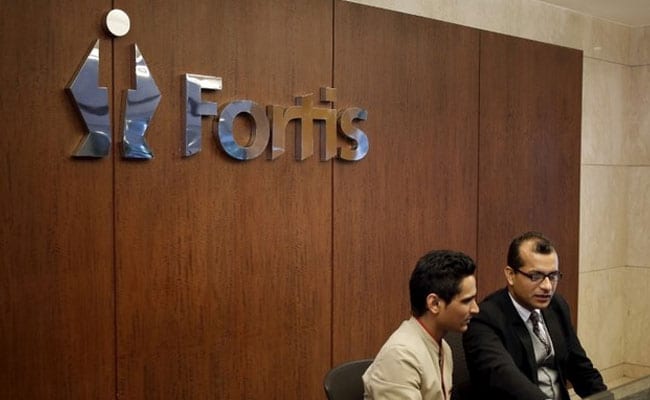 Mumbai:
Fortis Healthcare on Saturday said that its Board will meet on May 10 to consider the recommendations made by its "expert advisory committee" (EAC) which has been set-up to evaluate all binding proposals for fund infusion.
As per a regulatory filing, the company informed the stock exchanges that its EAC will now consist of two members "who have already been appointed to the EAC viz. Mr. Deepak Kapoor and Mr. Lalit Bhasin".
Earlier, Renuka Ramnath who is a former MD and CEO of ICICI Ventures, had resigned from the EAC.
"The EAC will only consider evaluating all binding bids (whether the current or
improvised or modified or new) received by the company till 12:00 noon, IST on May 1, 2018," the filing said.
"In line with the obligations towards Manipal and TPG consortium, if any new or
modified binding bids are received anytime till 12.00 noon on May 1, 2018;
Manipal and TPG consortium have the ability to revise their offer till May 6, 2018."
The regulatory filing further said that the company's Board has "instructed the management to appoint a second independent financial advisor to assist and advise the board with respect to the bids".
The company's Board has received offers from suitors such as Hero Enterprise Investment Office and the Burman Family Office, Fosun Health Holdings, IHH Healthcare Berhad, Manipal Hospital Enterprises and Radiant Life Care for infusion of funds.
Besides, Fortis Healthcare on Saturday said that its Board has approved appointments of Suvalaxmi Chakraborty, Ravi Rajagopal and Indrajit Banerjee as Additional Directors (Independent Category) with immediate effect.
The recommendation was made by a group of shareholders including National Westminster Bank Plc as Trustee of Jupiter India Fund, East Bridge Capital Master Fund Ltd. and East Bridge Capital Master Fund I Ltd.
In addition, the healthcare major disclosed its plans to hold on May 22 an Extra-ordinary General Meeting (EGM) of its shareholders to approve a proposal by a minority shareholder's group to induct and remove certain Board members.
(Except for the headline, this story has not been edited by NDTV staff and is published from a syndicated feed.)