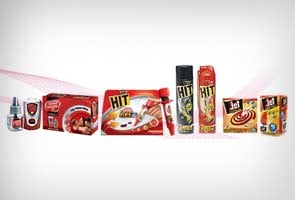 Mumbai
: The Reserve Bank of India on Friday said foreign investors can buy up to 40 per cent of the paid-up capital in Godrej Consumer Products Ltd (GCPL) under the portfolio investment scheme (PIS).
Foreign institutional investors (FIIs)/registered foreign portfolio investors (RFPIs) can now invest up to 40 per cent, revised from earlier 35 per cent, of the paid-up capital of Godrej Consumer Products Limited under PIS, the central bank said.
GSPL passed resolutions at board of directors' level and a special resolution by shareholders, agreeing to enhance the limit for the purchase of its equity shares and convertible debentures by FIIs/RFPIs.
The purchases could be made through primary market and stock exchanges, the RBI added.
FIIs, NRIs and PIOs (persons of Indian origins) can invest in primary and secondary capital markets in India through PIS.
The RBI monitors the ceilings on FII/NRI/PIO investments in Indian companies on a daily basis.
Shares in GCPL, on Friday, ended over 4 per cent higher at Rs 1,305.55 apiece on the BSE.