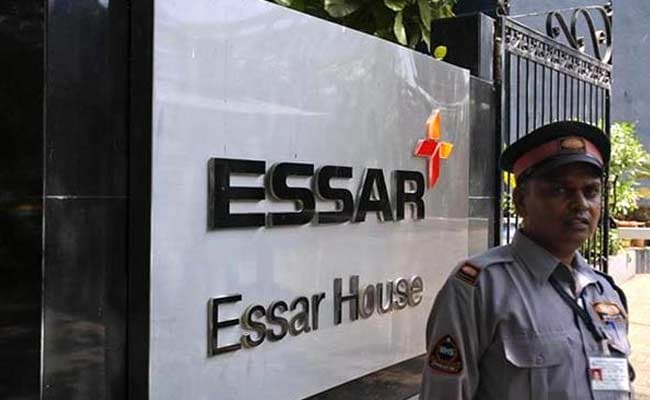 Jamnagar:
The country's second largest private sector refiner Essar Oil has chalked out plans to invest Rs 1,600 crore to upgrade its Vadinar refinery in Gujarat and boost gross refining margins over the next two-three years.
"Our 20 MMTPA Vadinar refinery is looking at earning an additional $1.50 (per barrel of crude) on its Gross Refining Margin (GRM) on the back of Rs 1,600 crore of investments.
"We have already invested Rs 400 crore during a 28-day planned shutdown of the refinery in September-October last year," Essar Oil Managing Director and CEO Lalit Kumar Gupta told PTI here.
"A further Rs 1,200 crore will be invested to make additional upgrades in the various refinery units over the next 2-3 years," he said.
The project will be funded through internal accruals only as company generates $1 billion EBIDTA and saves good amount of money every year, Mr Gupta said.
The shutdown or turnaround activity involved not just routine inspection and maintenance, but also entailed the conversion of the VGO-HT unit into a mild hydrocracker (MHC) unit and the setting up of facilities to process High Acid (TAN) crudes.
Ever since, the refinery has been able to convert its entire VGO (vacuum gas oil) production into higher margin products, he said.
Over the next 2-3 years, Essar Oil will invest Rs 1,200 crore to upgrade its naphtha hydro treater (NHT), isomerisation unit, continuous catalytic reformer (CCR) units and also facilities for further recovery of sulphur to improve its margins.
According to C Manoharan, Director-Refinery, Essar Oil, "Post the shutdown, we have been able to modify our crude blend to process higher quantities of ultra-heavy and high TAN crudes, and increase the production of high value distillates.
This has enabled Essar Oil to improve its crude and product mix significantly, which is reflected in our financial performance." Mr Gupta said, "We are committed to making our refinery among the best in the world through efficient deployment of resources. We will take a path of safety and sustainability in reaching our goals. We believe in setting new benchmarks for the industry with our efforts."
"With the shutdown having been successfully completed, EBITDA and PAT in the current financial year is expected to be significantly higher because of the full availability of the refinery, stable crude oil prices," added Mr Manoharan.
Refinery margins at Essar Oil have remained continuously above the industry benchmarks. In the quarter ended June 30, 2016, the CP-GRM of $10.29/bbl (unaudited) bettered the IEA margin for Singapore complex refineries by around $6/bbl.
The shutdown and subsequent investment decisions were taken with an eye on the surging demand for petro products in the country over the medium and long term.
The Vadinar refinery currently produces about 9 per cent of India's refining capacity and is also among the world's most complex refineries.
It has processed 91 types of crudes, including the dirtiest crudes available. The refinery is capable of producing high quality Euro IV and V grade products.
Commenting on retail operations, Gupta said the company runs a network of 2,470 operating retail outlets, while 2,850 additional outlets are in various stages of implementation.
"Essar Oil has a target of reaching 4,300 operational outlets by the end of FY17. The total capital investment in these outlets would be about Rs 2,100 crore, which will be mostly infused by franchisees. Once completed, the retail operations will have 5,000 outlets and generate employment for about 20,000 people," he said.
Essar Oil is also in talks to sell 49 per cent stake to OAO Rosneft of Russia and about 23.5 per cent to other oil trading companies.
With reference to the stake sale, Mr Gupta said, "Russians have not taken equity. As and when they buy, we will see about buying oil from Russia."
(This story has not been edited by NDTV staff and is auto-generated from a syndicated feed.)