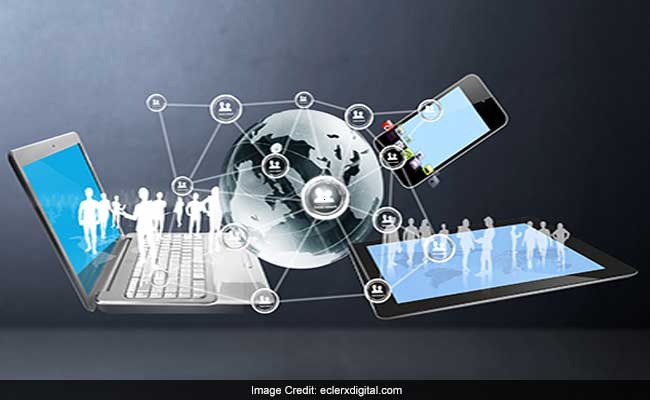 eClerx Services erased all its early gains and traded nearly 2 per cent lower on Tuesday as weak Q1 earnings and softer revenue and margin guidance weighed on its shares. eClerx shares had jumped as much as 10 per cent in the morning trade on share buyback approval.

The Mumbai-based KPO (knowledge process outsourcing) services provider reported 1.1 per cent sequential decline in its dollar revenue at $50.2 million against the Street's estimate of 1.6 per cent revenue growth, said domestic brokerage Edelweiss.

"Legacy projects roll off due to automation and budget cuts" weighed on its revenues, the company said in a release to exchanges.


Adjusted net profit of eClerx declined 11 per cent sequentially to Rs 96 crore in Q1 while its rupee revenue declined to Rs 340 crore, Edelweiss said.
Operating margin (EBITDA margin) of eClerx Services declined 190 basis points quarter-on-quarter to 37 per cent, but it was in-line with Street estimates, the brokerage added.
Edelweiss has a "hold" rating on the stock with a target price of Rs 1,497.
"Muted FY17 guidance, margin contraction due to investments and expensive valuations (15.2x FY18E EPS) will limit upside while buyback should limit downside," Edelweiss added.
eClerx management reiterated a weak H1 and lower operating margin of 30 per cent for FY17 due to higher adoption of automation in legacy business and investment in future technologies.
Meanwhile, eClerx has announced a share buyback up to Rs 234 crore at a price not exceeding Rs 2,200.
The buyback translates into approximately 1,068,182 equity shares or about 2.62 per cent of the total paid up equity share capital of the company.
eClerx shares closed 0.63 per cent lower at Rs 1,613.1 compared to 1.59 per cent gain in the broader Nifty.