New Delhi:
As Dhoom 3 zooms ahead to create new box office records after smashing the opening- day collection figures, many a bike enthusiast would be lusting after the mean machines used by Aamir Khan, Abhishek Bachchan and Uday Chopra in the high-speed chase sequences shot in Chicago.
Other than the gorgeous Katrina Kaif- who doesn't really have much of a role- what really catches the eye are the BMW superbikes.
These are times of collaborations and product placements. And thus German auto giant BMW and Yash Raj Films-one of India's biggest production houses- decided to collaborate for the latest Dhoom franchise- which on the day of release itself, earned a total of Rs.36.22 crore at the box office- an opening-day record, and in the first three days itself, it had already amassed a historic Rs 107.61 crore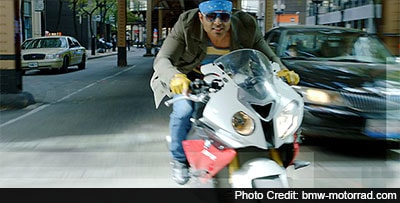 "The new blockbuster has Khan escaping through the streets on a BMW K 1300 R while his antagonist follows in hot pursuit on an S 1000 RR," reads a BMW Motorrad statement on its website.

While Khan's BMW K 1300 R bike has a 1,293 cc capacity, the S 1000 RR is a 999 cc model.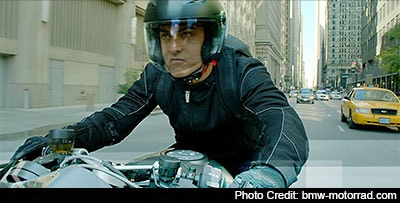 However, if you were to get your hands on a BMW K 1300 R like Khan, do not expect it to fly or cruise on water as it does in the movie. Much like a James Bond movie there are surreal things the bikes do, like flying and floating!
"Two motorcycles. Two rivals. With 173 bhp (brake horse power) and 140 Nm (newton meter), the BMW K 1300 R is the perfect machine for a thrilling chase. In the movie it finds itself up against the BMW S 1000 RR with 193 bhp and 112 Nm - the bike on which Uday Chopra and Abhishek Bachchan set off in pursuit of Khan. Two high-powered BMW motorcycles meeting as equals - just like Khan and Chopra," says BMW
Khan, Chopra and Bachchan junior, 'zip, zap, zoom' through the streets of Chicago, pulling off wheelies, doing slides, bends and spins and all other 'cool' stuff imaginable and not imaginable (flying, floating) on their mean machines.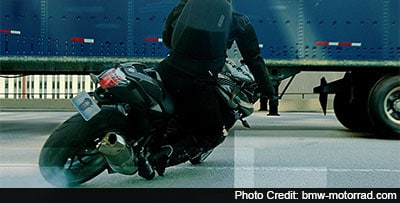 The Suzuki Hayabusa was made famous in India, in the first instalment of Dhoom which had self-confessed bike enthusiast John Abraham pulling off heists with it.
The second instalment had Hrithik Roshan and Aishwarya Rai, alongside the regular cast of Abhishek Bachchan and Uday Chopra, zipping at high speeds on Suzuki bikes once again- the GSK-R1000K6, the GSX-R600K6 and the GSR600K6. While the GSK-R1000K6 is a 1000 cc bike, the other two are 600 cc bikes.
This is the first time the Dhoom franchise has used BMW bikes.
Get Breaking news, live coverage, and Latest News from India and around the world on NDTV.com. Catch all the Live TV action on NDTV 24x7 and NDTV India. Like us on Facebook or follow us on Twitter and Instagram for latest news and live news updates.