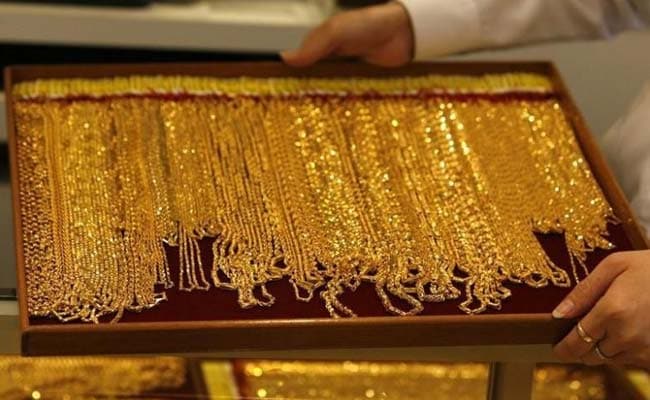 Gold demand has remained muted in the run up to the festive season. While rupee depreciation - with the currency down around 13 per cent against the dollar year-to-date - has made imports costlier, domestic prices quoting at multi-year highs have kept the demand in check. Going forward, demand for gold is expected to decline, say experts. Despite Dhanteras being celebrated on Monday, which usually triggers a jump in demand as retail customers make gold jewellery purchases, and Diwali just around the corner, gold prices remain rangebound - a sign that there is no significant pickup in demand. From Dhanteras 2017 to Dhanteras 2018, domestic gold prices advanced nearly 7 per cent, as against a 4 per cent loss in global gold prices.
Gold demand in the county in 2018 is expected to fall from the previous year as a rally in local prices to five-year highs is likely to dent purchases during key festivals in the December quarter, the World Gold Council said last week.
But should you buy gold despite a rise in price? Here's what experts say.
Rahul Agarwal, director, Wealth Discovery:
"Our advice around the time of Diwali is to accumulate small quantity of gold purely to get some exposure in gold and to achieve diversification in one's investment portfolio... We expect that the current drivers for high gold prices such as rupee depreciation against the US dollar, geopolitical uncertainty and seasonal demand are not sustainable in the longer term and once these factors normalise, there may be a possible correction in gold prices forms the current highs."
"In periods of low interest rate that are expected to remain low for a longer term, investment in gold can be a good idea. Similarly, if the outlook for an economy indicates inflationary trend, investment in gold makes sense. "
Mr Agarwal expects the sluggish movement witnessed in gold prices in the past few months to continue, with gold likely to trade in a range of Rs 32,000 per 10 grams to RS 33,500 per 10 grams in the short term and near term.
Abhishek Bansal, founder and chairman of ABans Group of companies:
"Domestic gold prices are still at two year highs but a minor correction in the rupee from these levels may push gold prices down from here. This is the key reason behind investors shying away from gold which has given poor returns compared to other assets classes such as equity."
Gold returns from Dhanteras to Dhanteras
17-Oct-17
5-Nov-18
Change
Return
MCX gold in rupees per 10 grams
29600
31800
2200
7%
Comex gold in dollar per ounce
1283
1233
-50
-4%
"It is therefore advisable to wait for a better correction in prices in the coming months till Rs. 31,100- Rs. 30,700 per 10 grams."
Gaurav Katariya, research head (commodity), Arihant Capital Markets:
"Gold is likely to continue its upward journey for next couple of months... Jewellery demand in Indian market for upcoming wedding season will only add premium to the precious metal."
"We are expecting prices to touch the level of Rs 34,000 per 10 grams in next six to eight months."
Amit Kachroo, Managing Partner, AANEEV Wealth:
"Gold prices have not given substantial returns. In fact hardly any money has been made in gold since 2013."
"One can definitely invest in gold this Diwali/Dhanteras, but should not expect better returns in these investments. If somebody is keen on investing in gold, he should take the route of gold funds or gold ETFs (exchange traded funds) as they are easy to manage and are pretty liquid. Gold ornaments should be avoided as the maintenance cost is high."
Raghvendra Nath, managing director, Ladderup Wealth Management:
"Buy gold only for the symbolic and religious value and not for investments. Gold bonds can be a good gift. It pays a fixed interest plus capital appreciation opportunity linked to gold's price movement."