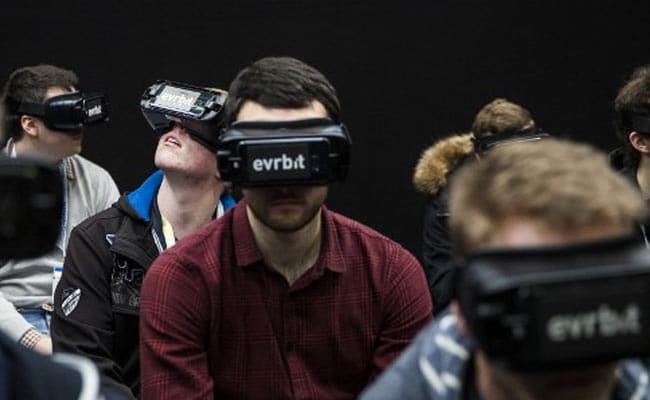 Imagine a virtual world where people are living an alternate version of themselves. They are buying digital clothes and acquiring digital art in the form of non-fungible tokens (NFTs), using cryptocurrencies as a legitimate form of money. That's what Decentraland, a virtual real estate platform, is all about. It's an Ethereum-based 3D virtual world or metaverse where you can buy or sell land and use it to create your own settings, marketplaces, and applications. The three native tokens of Decentraland — MANA, LAND, and Estate — each serve a distinct purpose in the Decentraland economy. It was opened to the public in January 2020.
The virtual world in Decentraland can be accessed through an avatar, with whom you can explore the metaverse's ever-growing network of digital destinations. Digital tokens are required to participate in activities such as purchasing digital art at the Crypto Valley Art Gallery, trading with other metaverse regulars in Bartertown, or learning at Decentraland University. Also, buyers are free to build anything they wish on their plots.
However, Decentraland's tokens, unlike the gold coins found in Mario or World of Warcraft, are programmed to facilitate worth and transferability as real-world assets.
Simply put, Decentraland is similar to virtual reality video games, but it is more immersive and real because it owns assets. Everything that is available in the actual world can be found here, from digital skyscrapers and rapid transportation systems to movie theatres and hotels.
A number of big names have shown interest and investing in this digital real estate.
JPMorgan, the largest bank in the US, said that it had created a lounge in Decentraland, called Onyx Lounge, making it the first lender to enter the metaverse.
In November 2021, a report in The New York Post stated that Metaverse Group, an NFT-based metaverse real estate organisation, and a subsidiary of Tokens.com, purchased a plot of land on Decentraland for $2.43 million (roughly Rs 18.15 crores).
On the system, there are 90,601 equal-size individual plots of virtual land. Each one is in the form of a land NFT. MANA can be used to purchase land in Decentraland. When a property is sold, it means an NFT was purchased using MANA. In other words, a land transaction is an NFT transaction. After purchasing a parcel of land, the player can use it to create an entirely virtual city.
Trading takes place in the marketplace, which serves as a one-stop-shop for land, estates, avatars, and other commodities needed to establish a world. The Ethereum blockchain is used to maintain land ownership, and users must keep their MANA tokens in an Ethereum wallet. At the time of writing, one MANA was trading at around Rs 204.
However, despite all the frenzy, purchasing a plot of land in Decentraland should be done with caution. In the markets, there will be extremes volatility — periods of bullishness and bearishness. Though the metaverse is evolving gradually and quickly, it's still in its early stages.