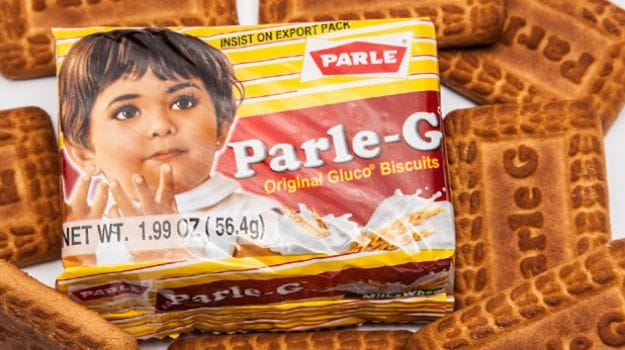 Fast-moving consumer goods maker Parle Products recorded a surge in sales of its Parle-G biscuits during the coronavirus-induced lockdown, backed by strong demand for the Rs 5 packs during March through May. The demand for Parle-G was boosted as the biscuits came handy for people working from home as well as migrant workers returning to their homes during the nationwide lockdown which began on March 25. The jump in sales is good news for the the country's largest biscuit maker, which had last year warned it might trim production as well as workforce amid slowing economic growth and falling demand.
A downturn in Asia's third-largest economy is denting sales of everything from cars to clothing, forcing companies to curtail production and raising hopes that the government will unveil an economic stimulus to revive growth.
The sales of Parle-G biscuits jumped to the best level recorded in eight decades, the Economic Times reported, stating that the makers of Parle-G refused to share specific sales numbers.
The company gained a market share of around 5 per cent in the highly competitive biscuit segment, with an unprecedented 80-90 per cent of growth coming from the Parle-G sales, said Mayank Shah, senior category head, Parle Products.
Parle-G biscuits, priced as low as Rs 5 per pack, were also much in demand among government agencies and non-government organisations (NGOs) working to distribute food relief packages to people during the pandemic.
The value pack of Rs 2 is considered a good source of glucose, Mr Shah told Press Trust of India.
"The growth was phenomenal and as a result Parle was able to increase its market share by 4.5 to 5 per cent during the lockdown," he told PTI.
This is one of the company's best performances in recent times. said Mr Shah, who said he hasn't seen "a performance like this" in his 20 years with Parle. Parle-G is a comfort food for most Indians and not a biscuit.
The product is consumed a lot during the time of uncertainty, he said. The sales of Parle-G biscuits have gone up even during crises such as tsunami and earthquakes.
Parle-G biscuits also gained traction due to their economic proposition with value package of Rs 2 besides being considered as a good source of glucose, Mr Shah told PTI.
Twitter was abuzz with people celebrating the FMCG major's sales performance and the brand appeal of Parle-G.
Thank you for sharing this beautiful throwback, Prayas :)#ParleG is happy to be #BharatKaApnaBiscuithttps://t.co/zRL5ET9x4k

— Parle-G (@officialparleg) June 9, 2020
My whole career is feuled by chai and Parle-G since theater days.. Can you imagine how much less single use plastic waste there will be if just Parle-G changed its packing to an alternate biodegradable material? Now the sales are up let's see the contribution to a better Tom too pic.twitter.com/mHdZhbr7X9

— Randeep Hooda (@RandeepHooda) June 9, 2020
Thank you Geeta for all the love. #ParleG is happy to be #BharatKaApnaBiscuithttps://t.co/ifGxolYgRR

— Parle-G (@officialparleg) June 9, 2020
Parle Products, founded in 1929, employs about one lakh people across 10 company-owned facilities and 125 contract manufacturing plants across the country.
The spike in Parle-G packets comes at a time when demand for biscuits - from the likes of Britannia's Good Day and Bourbon to Parle's Krackjack, Monaco and Hide & Seek - have seen a massive surge in sales volumes in the past three months.