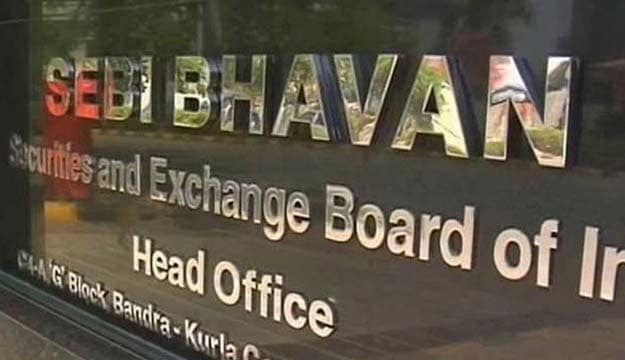 With less than two months left for lowering their promoter holding to 75 per cent, many private sector companies are planning to petition Sebi to relax the norms -- either by way of a deadline extension or relaxation in the compliance procedures.
While Sebi has so far ruled out any extension in the deadline, it is open to the idea of assisting non-compliant companies in meeting the norms by permitting new methods to increase the public shareholding to a minimum of 25 per cent.
As per the shareholding data available with the stock exchanges, there are about 150 companies that currently have a public holding of less than 25 per cent such as DLF, Tata Communications, Tata Teleservices (Maharashtra) Ltd, SunTV Network, Fortis Healthcare, Bajaj Corp, Adani Ports, Adani Enterprises, Essar Shipping, Essar Ports and JSW Energy.
The list also includes AstraZeneca Pharma, Novartis, Gillette India, Oracle Financial Services Software, Wendt (India) Ltd, Omaxe, Oberoi Realty and Puravankara Projects.
Together these companies would need to sell shares worth over Rs 20,000 crore to meet the norms.
According to top executives of some non-compliant companies, many of such entities are planning to seek Sebi's help in meeting the guidelines.
While some of them said they are looking for an extension, others want Sebi to allow them meet the guidelines through methods like restructuring of their various group entities and other share-transfer routes.
Sebi is of the view that such requests would be considered on case-to-case basis, but it is totally averse to the idea of extending the deadline as it was set nearly three years ago and enough time has been given to meet the norms, a senior official said.
He said that many companies are actually holding back their plans for the last minute on hopes for an extension, while giving the excuse of bad market conditions.
"The data shows that rarely any attempt to sell the shares through OFS (Offer for Sale) or other routes has failed so far and many companies have successfully managed to meet the guidelines," he added.
Sebi has already held consultations with about 100 non-compliant companies on their plan to achieve compliance and to resolve their outstanding issues. In these meetings, Sebi had also indicated the penalties or other action that may be attracted in case of non-compliance.
After the expiry of deadline, Sebi would ask the stock exchanges to take steps to issue warnings to shareholders about potential penal actions against the non-compliant firms.
As per a new set of norms for listed companies that was implemented in June 2010, all private sector companies were asked to attain a minimum public holding of 25 per cent by June 2013, while public sector entities were asked in August 2010 to increase their public shareholding to at least 10 per cent by August 2013.
At that time, more than 200 companies were non-compliant with these norms, of which less than 50 companies have so far lowered their promoter holdings to meet these guidelines and some others opted to delist their shares.
Close to 150 companies from the private sector and about 10 from the public sector are yet to meet the norms, although only about half of them have initiated steps to increase their respective public holdings.
Market experts believe that stock market does not have the appetite to absorb share sales worth more than Rs 20,000 crore offered by these companies within two months.
"Many big corporate houses or the companies having sound fundamentals would be able to pare promoters holding, but the same would not be true for small firms as the market does not have the appetite to absorb the shares offered by them," Kishor Ostwal at CNI Research said.
He further said that companies may opt for the Offer for Sale (OFS) window or institutional placement programme (IPP) route to comply with Sebi's norm as delisting is not a feasible option because of huge cost involved in it.
"Moreover, companies opting for delisting would need to offer their shares at discount to the current market price," Mr Ostwal added.
Since the beginning of the year, as many as eight companies, including Chettinad Cement Corporation, Fairfield Atlas and Fresnius Kabi Oncology, where promoters' holding is more than 75 per cent, have initiated delisting plans.
However, delisting offer made to public by two firms Elcid Investments and Indo Tech Transformers have turned unsuccessful due to weak response.
Others having previously tapped OFS route include ONGC, Wipro and Reliance Power.
IPP and OFS are the two new share sale tools introduced by the regulator in January last year, especially to help corporates increase their public float.