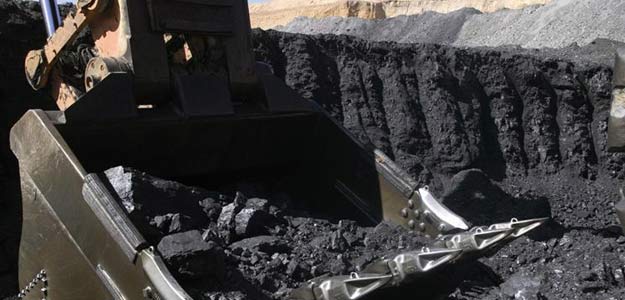 New Delhi:
Coal India Ltd (CIL) will miss its production target for the current year by up to 6 million tonnes but will meet its supply target by drawing on stocks, its chairman said on Thursday.
The world's biggest coal miner's production target is 464 million tonnes for the current fiscal year that ends in March, compared with a supply target of 470 million tonnes.
The state-run miner, which produces about 80 per cent of India's coal output, has a stockpile of 47 million tonnes, S. Narsing Rao said, nearly 24 million tonnes lower than its stocks at the beginning of this financial year.
"Some shortfall (in production) will be there. It is a little tough to predict. I expect a shortfall of maybe 5 to 6 million tonnes," he told Reuters by phone.
Coal India produced 355.31 million tonnes of coal during April to January 2013, up 5.8 per cent from a year earlier, according to the coal ministry.
"The 470 million tonnes (supply aim) is really more sacrosanct (than the production target)," Mr Rao said,
"The production is immaterial, what matters is the offtake (supply) and that is the number to focus on," said Rakesh Arora, managing director and India head of research at Macquarie Capital Securities (India) Private Ltd.
"CIL remains on track to meet the offtake target of 470 million tonnes or so. Production is purposely limited to reduce the inventory," Mr Arora said.
Even though the miner's output has grown 10.8 per cent so far in this fiscal year, Mr Rao said it was inadequate to meet burgeoning demand from the power sector.
More than half of power generated in India is through burning coal. The country has an installed power capacity of nearly 211,000 megawatts (MW), nearly 48 per cent more than it had five years ago.
Coal production has failed to keep pace with capacity growth in the power sector in India, where energy production falls far short of the demands of a fast-growing economy, Asia's third largest, and an increasingly affluent population.
Copyright @ Thomson Reuters 2013