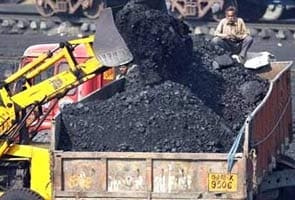 Shares in Coal India fell over 5 to a day low of Rs 356 on Monday on speculation that the government may soon announce a 10 per cent stake sale in the state-run unit. According to a media report, the government is likely to sell 10 per cent stake in Coal India within the next month.
A 10 per cent stake sale in Coal India will raise about Rs 24,000 crore and help the government meet its disinvestment target for the current fiscal. Coal India first came out with an initial offer in October 2010 after the government diluted 10 per cent stake in the company to raise Rs 15,000 crore. As of Decemeber 31, 2014, the government held 89.65 per cent stake in Coal India.
Analysts say Coal India may not fetch the anticipated valuation if disinvestment is done now. "There are few takers for Coal India in the current environment," said Prakash Diwan, director at Altamount Capital Management.
Coal India shares have underperformed the broader Nifty in last one year amid failure to meet its production target for many consecutive month. Its shares have rallied only 24 per cent in last one year against nearly 35 per cent jump in the broader Nifty in the same period.
As of 3.05 p.m. shares in Coal India traded 4.64 per cent lower to be the top loser in Nifty.