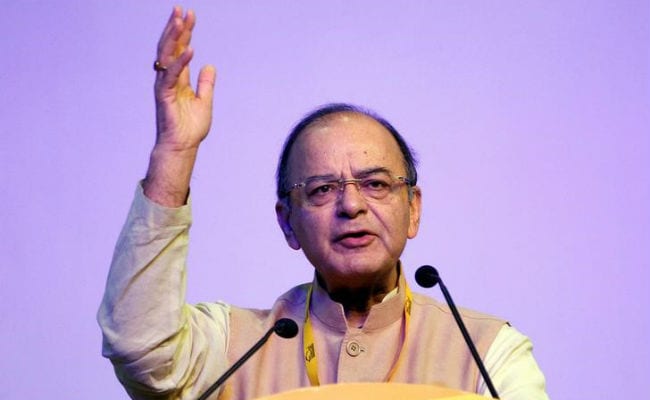 Highlights
Decision to dissolve FIPB was announced in the budget in February
FIPB was set up after India embarked on its first market reforms in 1991
FIPB's dissolution likely after cabinet gives its approval
The cabinet today put its stamp on dissolution of the Foreign Investment Promotion Board (FIPB), bringing the curtains down on the two-decade old organisation empowered to recommend clearance for foreign direct investments up to Rs. 5,000 crores.
While presenting the government's annual budget in February, Union Finance Minister Arun Jaitley had said that in keeping with plans to make India an easier place to do business, reforms for foreign direct investment would include abolishing the FIPB, which is a part of the Finance Ministry.
The finance minister had said a road map for would be announced in the next few months for how applications for foreign investment would be handled.
The process of FIPB dissolution is likely to be completed within a month of the cabinet's approval.
Finance minister however said "The government will like to speed up the process. Those in the pipeline will go back to the concerned ministries."
The government also announced the alternative mechanism for clearances. Mr. Jaitley said "Most FDI coming to India is through automatic route. Only 11 sectors remain which require prior government approval. Now for each FDI proposal the concerned ministry or department will have the powers to clear. There may be cases which may involve security related issues which may require clearance from the home ministry.
Government approval is not needed in many sectors that would give the foreign stakeholder up to 49 per cent equity, except in areas like defence and mining. In India, more than 90 per cent of FDI (Foreign Direct Investment) inflows are through this automatic route. FDI in India touched Rs. 145,000 crore in the first 6 months of the last financial year. According to the Finance Ministry, this is an increase of 36 per cent over the same period for the year before that.
Though the fine print of the new mechanism will be available later, sources say companies seeking FDI approval may be asked to apply online through a new website that would direct their applications to the relevant ministry.
With FDI investments on the slide since the 2008 depression to speed up FIPB decisions, starting in 2015, the board had started meeting twice a month.
The cabinet was expected to clear the dissolution last Wednesday but due to need for some fine tuning it was deferred to the meeting today.