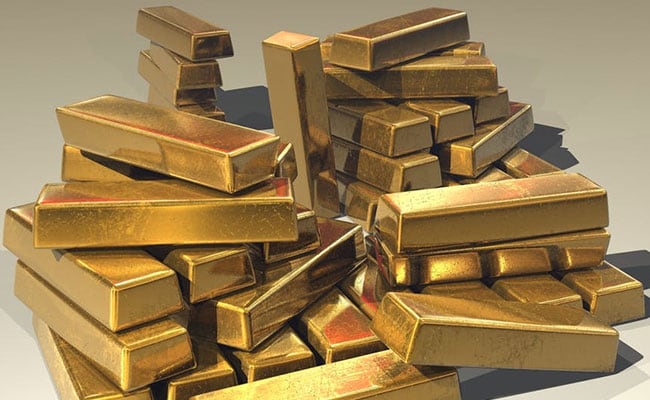 Highlights
Before buying gold, do remember to check the hallmark for purity
Price of any piece of gold jewellery varies from one store to another
Studded ornaments are more expensive than a regular gold piece
New Delhi:
Buying something as precious as gold is an investment in itself, so don't forget to assess its purity and compare your discounts, especially during the occasion of Akshaya Tritiya which is considered as one of the most auspicious days to buy gold in India, suggest experts.
Look for Hallmark:
Before buying any gold jewellery remember to check the hallmark. When buying gold jewellery, it is necessary to check for its purity as it determines its true worth. The Bureau of Indian Standards (BIS) is the authorised agency that hallmarks gold jewellery, and ascertains its purity. Every hallmarked jewellery will have a number attached to it, a BIS stamp, its karats, hallmarking year (represented alphabetically), jeweller's identification mark, and the assay centre.
Aim for the best deal possible:
To woo customers, several jewellery brands give huge discounts on making charges for a stipulated period. There are many such offers available, so make sure you check them all out. You will be surprised to realise that price of any piece of gold jewellery varies from one store to another. Before buying, take a quick survey of the prevalent market prices, consider the differing making charges and the discounts provided on them, and make an informed decision.
Investment Or Jewellery:
If you're looking at buying gold purely as an investment, then opting for gold coins or biscuits might be a better idea. Buying gold jewellery is generally considered a safe investment, but a prudent choice must be made on what to buy and what to avoid. It is advisable that you buy something that will give you optimum returns in the future.
Stay away from the studded ornaments:
Studded ornaments are generally more expensive than a regular gold piece. Precious stones might add to the jewellery's beauty, they lower the value of an ornament. They incur high making charges but when they are exchanged or sold, the stones are taken out to determine the value of the gold. Chances are high that you will get an exchange value only of the gold, even if the stone is precious.
(This story has not been edited by NDTV staff and is auto-generated from a syndicated feed.)