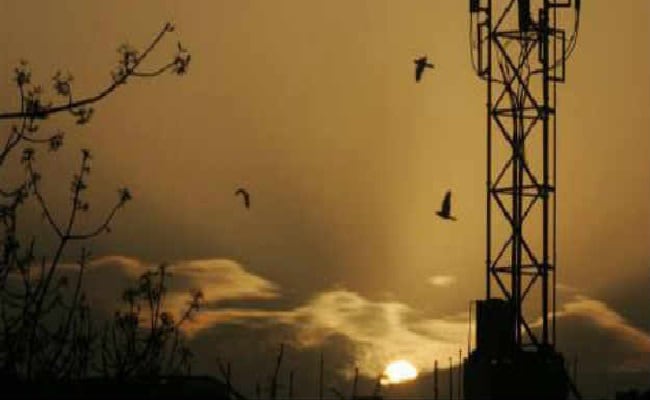 New Delhi
: Following muted response to auctioning of telecom spectrum, the government has slashed revenue expectation from the sector by 55 per cent to Rs 44,342.2 crore for 2017-18, indicating no sale of airwaves for mobile services next fiscal year.
In the receipt estimates, the government has pegged revenue from communications at Rs 44,342.2 crore, which includes "licence fees from Telecom Services Providers" and "one time entry fees from new operators".
In 2016-17, the government had estimated revenue of Rs 98,994.93 crore from telecom sector, which included about Rs 64,000 crore from spectrum auction and the rest from licence fees and other charges.
The Department of Telecom had placed for auction airwaves worth Rs 5.66 lakh crore in October 2016, which fetched total bids worth about just Rs 65,789 crore.
"The recent spectrum auctions have removed spectrum scarcity in the country. This will give a major fillip to mobile broadband and Digital India for the benefit of people living in rural and remote areas," Finance Minister Arun Jaitley said in his Budget speech.
The telecom sector fetched revenue of Rs 78,715.01 crore for government in 2016-17.
The government received around Rs 32,400 crore as partial payment from successful bidders in spectrum auction and rest from non-tax charges.
"The government may not be looking at further auctions in next fiscal. With consolidation happening in the market there seems no need for incremental spectrum, though the government will get amount that is due for earlier auctions," EY global telecommunications leader Prashant Singhal told PTI.
"The telecom industry has said that it has adequate spectrum for another two years. So this year we are not looking for any spectrum. The industry has not asked for it, nor has the government proposed auctions for this year. So it is reasonable that they did not budget anything from auction proceeds," said Rajan Mathews, director general of industry body COAI,
Mr Mathews said that while Budget 2017-18 is good for the economy, it came as a "disappointment" for the telecom industry.
"We are disappointed that there are no big ticket benefits for the industry, especially given the dominant role the industry will play in the digital economy, where collection of taxes depend on the robustness of networks," he said.
Citing the high cost structures and high leverage of telecom companies that has led to "difficult financial condition" for the industry, he said, "We were hoping that additional benefits would be announced for the sector including withdrawal of the 15 per cent service tax on acquisition of spectrum."
He said that Budget's thrust on rural population will have a spin off effect on the sector as it would increase rural spending power. The focus on electrification of rural areas will give a push to installation of cell towers.
"Another positive is that MAT credit will be allowed to be carried forward for 15 years, as against 10 years at present."