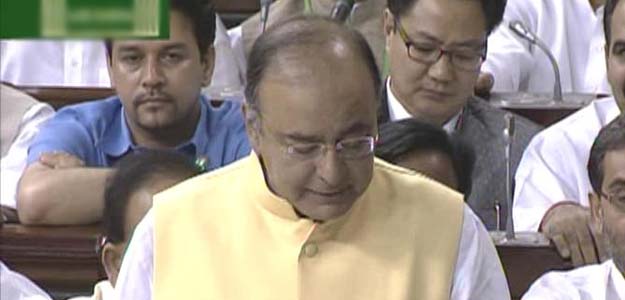 Highlights
In a major relief to domestic stainless steel industry, reeling under severe under- utilisation of capacity, the government today increased import duty on flat-rolled products from 5 per cent to 7.5 p
New Delhi:
In a major relief to domestic stainless steel industry, reeling under severe under- utilisation of capacity, the government today increased import duty on flat-rolled products from 5 per cent to 7.5 per cent.

Presenting his maiden Budget, Finance Minister Arun Jaitley said this was done to provide an impetus to domestic stainless steel industry.

"The domestic stainless steel industry is presently suffering from severe under-utilisation of capacity.

"To give an impetus to the stainless steel industry, I propose to increase the basic customs duty on imported flat-rolled products of stainless steel from 5 per cent to 7.5 per cent," he said.

The domestic stainless industry has been facing a threat in the form of a sudden and immense surge in imports from various countries, especially China, primarily because of the current import duty which is considered to be on the lower side in comparison to other nations.

China has an average customs duty of 10 per cent and Brazil, 14 per cent.

Taking opportunity of lower customs duty, imports from these countries were on the rise in recent times.


India's imports of stainless steel surged to 307,226 tonnes in 2013-14 from 239,136 tonnes in 2011-12, reporting a growth of nearly 30 per cent.
Domestic makers have been demanding 15 per cent duty.
They were also demanding removal of the basic customs duty on key raw materials and on scraps to ensure the domestic stainless steel industry can manifest itself as a globally competitor.
India now ranks as the third largest consumer and producer of stainless steel.
Industry sources said country's stainless steel consumption was expected to grow at 8-9 per annum annually to reach around 3.5 million tonnes by 2015.