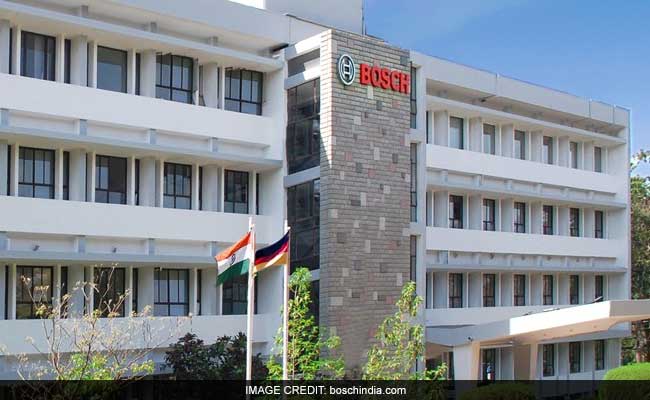 Bengaluru:
Auto components major Bosch on Friday said it will be recruiting about 3,000 engineers in India this year.
"We are also rapidly increasing our local engineering and development, this year we will recruit over 3,000 engineers in India," President Bosch Group India and Managing Director Bosch Ltd Steffen Berns said.
Speaking to reporters here, he said the company had commenced the hiring, majority of which would be in software and it would be country wide.
Bosch on Friday inaugurated the first phase of expansion of its development centre in Adugodi here in the presence of Karnataka Minister for Medium & Large Industries R V Deshpande and Minister for Transport Ramalinga Reddy.
Stating that the company started revamping its oldest facility in India into a technology and development centre in 2014, the company officials said since then, the company has invested around Rs 350 crore.
"For the second phase of expansion, we will further invest in the coming years to develop Bosch Adugodi into a state-of-the-art R&D facility," Member of the board of management of the Bosch Group responsible for the region Asia Pacific Peter Tyroller said.
Bosch India has already said that it will invest around Rs 1,170 crore in the country in 2016.
Officials said the two newly inaugurated buildings in Adugodi have state-of-the-art laboratory facilities and accommodates over 3,000 associates. Adugodi will house "the Page 2 of 3 majority of the local development" - including R&D centers of Bosch Limited, Robert Bosch Engineering and Business Solutions and Bosch Home Appliances.
India is home to the Bosch Group's largest development centre outside of Germany. At the locations in Adugodi, Bengaluru and in Coimbatore, the company employs over 14,000 research and development associates.
Responding to a question on automobile industry in India, Berns said "we continue to be cautiously optimistic."
Speaking about different sectors that makes them cautious, he said "we have had uncertainty on diesel side; we do not know the specifics on the introduction of GST. GST in the long run is going to help us definitely, but the question now is how it will going to be introduced and how its introduction is going to determine the consumer and buyer behaviour- is still open."
(This story has not been edited by NDTV staff and is auto-generated from a syndicated feed.)