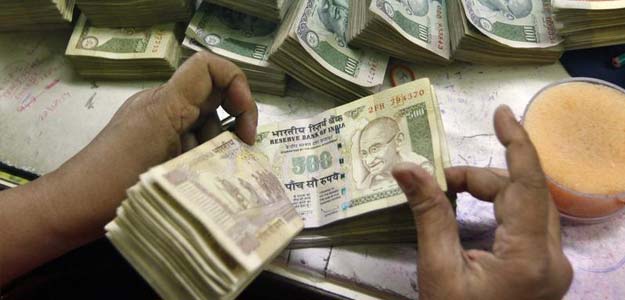 A study by industry body Assocham says nearly $2 trillion or Rs 120 lakh crore of Indian black money is stashed overseas. Assocham's black money estimate is more than the country's nominal GDP, which stood at Rs 114 lakh crore or $1.9 trillion in 2013-14.
So far, there is no official estimated of black money in India though the issue has attracted a lot of attention in the recent past. Assocham's estimate is higher than various earlier estimates, which have pegged the quantum of black money between $ 500 billion to $ 1.4 trillion.
A study commissioned by the UPA government in March 2011 to assess the quantum of black money stashed in India and abroad is yet to be completed. The study was expected to be completed within 18 months. (Read the full story here)
On his very first day in office, the new government headed by Prime Minister Narendra Modi constituted a Special Investigation Team or SIT to unearth and bring back black money stashed away abroad. Assocham said it will submit its proposals to the newly-constituted SIT.
Ved Jain, chairman of direct taxes council at Assocham, said the new government should come out with a six-month amnesty scheme to will facilitate transfer of black money after payment of 40 per cent tax.
In the United States, more than 14,700 tax payers took advantages of such a scheme, Assocham said. A similar move in Germany saw 20,000 taxpayers make a voluntary disclosure leading to 4 billion Euros in additional revenues for the German government, it noted.
The industry body also called for uniform stamp duty rates across the country to curb under reporting of property prices. Other experts also agree that high stamp duty is one of the big reasons for the sharp rise in black money in real estate transactions.
According to Maadhav Poddar of EY cascading effect of stamp duty has been a major reason for non-registration of deals and for alternate conveyance options leading to creation of black money.
"Introduction of uniform stamp duty rates and stamp duty credit will reduce costs for ultimate buyers and foster transparent deals," he said.
Circle rates, or the minimum rate for selling properties, should be notified every year to make them as good as the prevalent market rate, Assocham noted.
Many Indians working abroad use illegal and parallel transactions to send money home, Assocham noted. Besides, the recent restrictions on gold import have also led to increase in smuggling and black money, the industry body noted.
Assocham also called for transparency in political funding to remove the menace of black money.
(Conversion: 1 dollar = 60 rupees)
(With inputs from agencies)