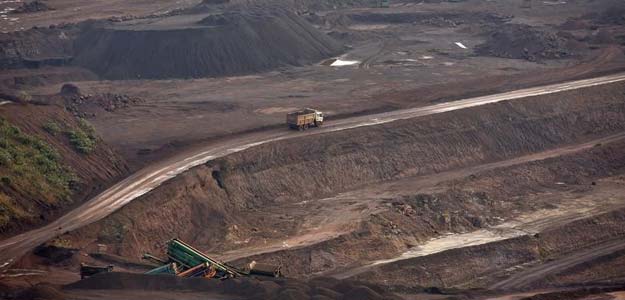 Melbourne:
BHP Billiton reported its worst underlying profit in a decade on Tuesday, gutted by plunging iron ore, copper, coal and oil prices, and said it would cut spending more deeply to shore up dividends.
BHP and its peers have been hit after they hiked output of iron ore, copper and coal just as demand growth slowed in China, the top global metals consumer, and have been slashing costs over the past three years to cope.
The world's biggest miner reiterated its pledge to never cut its dividend, and lowered its target for capital spending for the year to June 2016 to $8.5 billion from $9 billion previously to help meet the promise.
"Our commitment to our progressive dividend is resolute," Chief Executve Andrew Mackenzie told reporters.
"It has withstood many previous cycles and is a key differentiator relative to our peers."
BHP shares jumped 6 percent in early London trade, partly reversing a 9 percent fall in the previous session when commodity stocks globally fell on fears a hard landing for the Chinese economy.
BHP, the last of the big five global miners to report results, said its underlying attributable profit fell to $6.42 billion for the year to June from $13.26 billion a year earlier. The result was below analysts' forecasts around $7.73 billion.
Net profit dropped 86 percent, as BHP took $2.9 billion in post-tax charges that it flagged previously, mainly on its U.S. shale and Nickel West businesses.
BHP said it had achieved $4.1 billion in cost cuts, two years ahead schedule as it looked to protect its investment grade rating, and said it would generate more savings in the year ahead by working its operations even harder.
The miner spun off the company South32 to shareholders in May with a string of unloved assets as it sought to simplify down to four main commodities - iron ore, copper, coal and petroleum - but has been hit by sliding prices for all four due to slowing growth in China.
BHP raised its full year dividend to $1.24 from $1.21, which was less than analysts' forecasts around $1.27.
© Thomson Reuters 2015