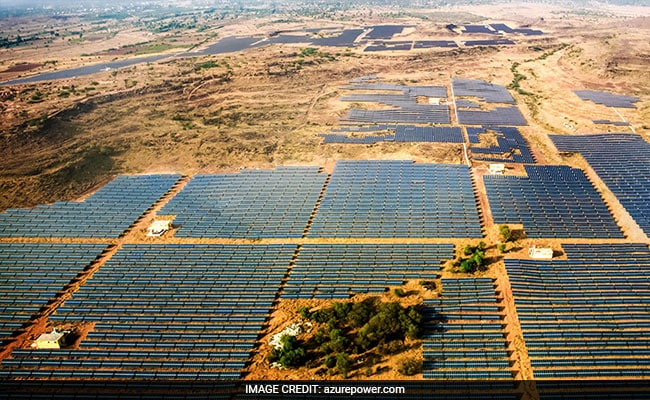 New York
: Azure Power Global on Wednesday started trading on the New York Stock Exchange and expects to raise $136 million through the initial share sale priced at $18 apiece.
The scrip debuted on the bourse at $16.12 and then dropped over two per cent to $15.45.
It is looking to raise little over $61 million through sale of shares by the company as well as by certain existing shareholders. Besides, the firm would be mopping up around $75 million by way of private placement.
"The gross proceeds to Azure Power and the selling shareholders from the initial public offering and the concurrent private placement are expected to be approximately $136.4 million, before deducting underwriting discounts and commissions and estimated offering expenses," the company said in a release on Wednesday.
Under the IPO, the company would offer 34,09,091 equity shares, "including 22,42,424 equity shares to be sold by Azure Power and 11,66,667 shares to be sold by certain selling shareholders, at a price to the public of $18 per equity share".
According to the release, the firm has granted the underwriters a 30-day option to purchase up to an additional 5,11,364 equity shares at the initial public offering price, less underwriting discounts and commissions.
The net proceeds would be utilized primarily to fund the purchase by Azure Power of equity shares of its subsidiary, Azure Power India Pvt Ltd (AZI), and to fund future operating expenses of Azure Power.
"Net proceeds to be received by AZI as a result of such purchase are intended to be used for growth capital requirements, new project development and other general corporate purposes," the release said.